27th Jun 2022 - 07:00
Image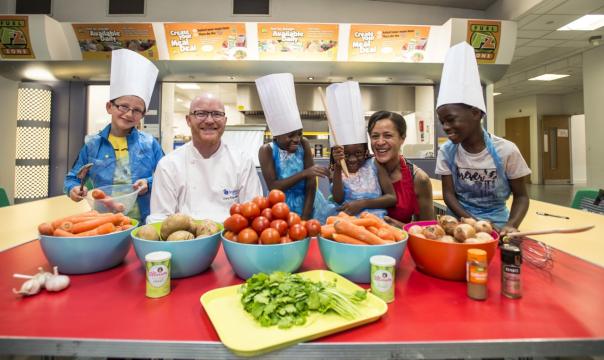 Abstract
Wholesaler Brakes has pledged £500,000 over the next five years to support charity Meals & More in its ongoing fight to end holiday hunger.
Founded by Brakes in 2015, Meals & More has supported thousands of families with nutritious food in a safe environment during the school holidays. 
Peter Jackson, chief executive of Sysco GB, said: "The latest tranche of funding will mean that we've invested more than £1m in supporting the aims and ambitions of Meals & More. When we started the charity holiday hunger was not well understood, and our mission was to create a movement to put an end to holiday hunger by bringing the issue to government and the public's attention. 
"Fast forward almost seven years and it's very much on the public agenda and we've made so much progress in that time. Sadly, however, it seems that in these challenging times, the work of Meals & More is even more important to many families. We look forward to helping the charity continue its valuable work in the coming years."
The investment in Meals & More aligns to Brakes parent company Sysco's purpose, which is to connect the world to share food and care for one another.  
Peter McGrath, operations director at Meals & More, added: "We are delighted that Brakes remains so passionate about our work. Without their support, which spreads far beyond generous financial donations, the charity wouldn't have been able to achieve anywhere near as much as we have. On behalf of all the families that we've helped, we thank Brakes and our other supporters for their continuing support."