2nd Apr 2020 - 09:54
Image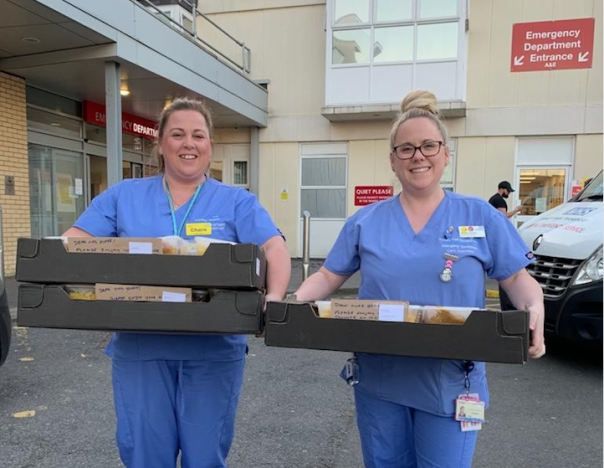 Abstract
Two chefs from Farnborough in Hampshire have teamed up to support NHS staff at their local hospital by giving their time and putting their skills to good use.
The idea of rustling up a curry for Frimley Park Hospital was the brainchild of Mark Walshaw, senior head chef with event and venue catering specialist Amadeus, and his next-door neighbour Gavin Roche, who also works as a chef in the region.
Walshaw sourced a range of fresh produce from Amadeus's base at Farnborough International Exhibition and Conference Centre, including vegetables, cous cous and rice, that would have otherwise gone to waste due to the rescheduling of events at the venue.
The chef then passed them on to Roche, who cooked up the ingredients at home before delivering more than 50 batches of cous cous curry to the hospital as a treat for their hard-working staff.
Walshaw Amadeus, said: "We thought this would be a fantastic idea to just play a small part in supporting the NHS at what is such an unprecedented time for everyone.
"I managed to source some fresh and dry store goods from my base at Farnborough International and my good friend Gavin cooked it all up into a delicious curry.
"I hope it goes to show that everyone is really pulling together at the moment for those that need our support."
Amadeus, which caters for more than 10m people each year, has been providing support for others during the recent coronavirus outbreak. Last week, the business helped donate food from its NEC and ICC venues in Birmingham.
#PSCPositivity