15th Apr 2020 - 11:44
Image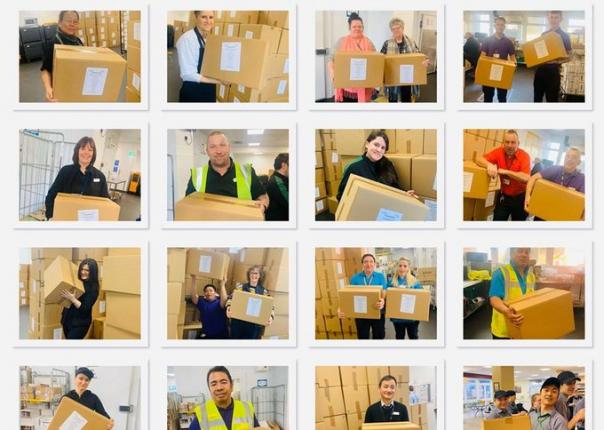 Abstract
Compass Group UK & Ireland, the food and support services company, has joined other businesses in an initiative to help Britain and its most vulnerable citizens to pull through the Covid-19 pandemic.
Former Conservative cabinet minister Justine Greening has launched the C-19 Business Pledge with entrepreneur David Harrison, which encourages employers to join the coronavirus effort by pledging to help their employees, customers and communities during this crisis and in the recovery afterwards.
In addition to signing the pledge, Compass UK & Ireland's chief people officer, Donna Catley, joins the C-19 Business Pledge steering group to share best practice, support and advise the national campaign.
She said: "We have a responsibility to support our colleagues and our communities through this crisis and we are doing everything we can to contribute to the national effort.
"We are really proud of our frontline colleagues who are going above and beyond supporting the NHS and other critical services, facing into adversity always seems to bring out the best in our people and it is no different on this occasion.
"I'm looking forward to collaborating with other businesses signed up to the C-19 Business Pledge as undoubtedly together we're stronger."
Compass joins other employers who have backed the initiative, including BP, Everton Football Club, National Grid, DLA Piper, Severn Trent Water, national investment firm True Potential, global publishing firm Emerald Group and software provider Advanced.
Universities have also risen to the challenge, with Bolton Group, Bradford, Bishop Grosseteste, Brunel, Northampton, York St John, Staffordshire and Leeds Beckett universities all putting pledges forward.
Employers who sign up to the pledge give their backing to three main objectives built around employees, customers and communities - support own employees throughout and beyond this challenging time; publish clear and simple advice for customers; and help communities in Britain through the epidemic.
Compass has already:
* Used its procurement business Foodbuy to provide 10,000 free food boxes for its employees
* Awarded a bonus in the range of 8% to 17% additional pay to 7,800 colleagues supporting the NHS as ward hosts, hospital porters or cleaners
* Donated £500,000 of food to Fareshare as well as ensuring surplus food continues to support food banks and other charity and community providers
* Launched an internal Nurse Helpline, designed to support medical queries and concerns of employees and reduce the burden on the NHS.
Justine Greening said: "With the future of many employers hanging in the balance and incredibly tough times unfolding in sectors across the UK, businesses face many incredibly difficult decisions. But those organisations who are able to, can have a huge role in battling the impact of coronavirus and make a real difference in these uniquely challenging times."
For more on the C-19 Business Pledge visit: www.c19businesspledge.org