31st Mar 2020 - 06:00
Image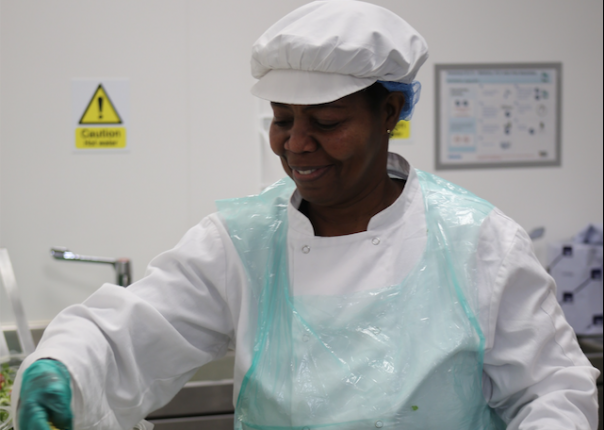 Abstract
Robin Mills, managing director of Compass Group UK and Ireland, has praised his workforce for the part they are playing in helping hospitals and other critical services throughout the country.
"Across the UK, Compass employees are playing an invaluable role in the country's battle against coronavirus, ensuring NHS patients and staff are fed and their wards are kept clean, and supporting key workers in the education, defence and infrastructure sectors.
"I am enormously proud of them and want to thank them for the incredible dedication they are showing in unprecedented circumstances. As a business we are doing everything we can to support the national effort."
He added their input was making a difference at sites like the new field hospital at ExCeL London, in schools for key workers and vulnerable children, and in the armed forces, police, national infrastructure and government buildings.
Other Compass employees were now helping in supermarkets, while the service provider's supply chain was being redirected to provide essential provisions for frontline workers.
"We are also donating in cash and in kind to provide food in our communities," he said.
Among other actions, Compass is providing a bonus of 8% to 17% to all 7,800 of ward hosts, hosapital porters and cleaners working in the NHS.
It is also using its procurement busoness Foodbuy to provide 10,000 free food boxes for collection by its frontline employees, and donating £500,000 of food to Fareshare.
In addition Mills said Compass was ensuring its surplus food continues to support food banks and other charity and community providers including: PlanZheroes, Too Good to Go, Olio, Salvation Army and City Harvest.
"We are also redeploying thousands of Compass team members into hospitals, care homes and onto the shop floor of national retailers and creating new cook-along YouTube content for people staying at home with regular shows for primary, secondary and adult audiences and weekly shows with CBBC celebrity chef and Allegra McEvedy.