2nd Oct 2020 - 06:00
Image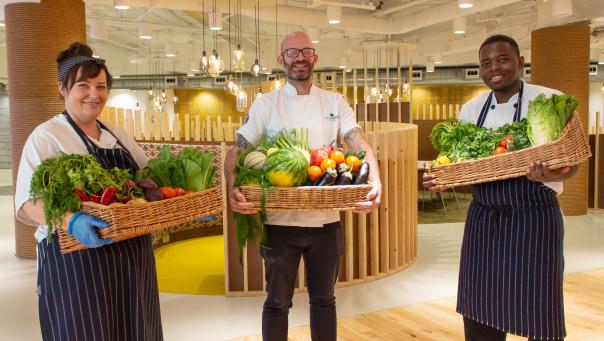 Abstract
Independent contract catering company Bartlett Mitchell has announced a series of measures aimed at strengthening its commitment to 'diversity, inclusion and equality'.
Launched to coincide with Black History Month, the company says it is committing itself to the values outlined in the 'Business In the Community Race at Work' charter.
This offers a strategic framework for organisations, offering real measurable targets for improvement.
Ian Thomas, chief executive, said: "As a business, we have always been proud of the incredibly diverse talent we have amongst our team and take time to share and recognise this whether possible.
"However, with recent events in mind, we have taken the opportunity to review our activity and formalise a strategy which will be deeply embedded into our business.
"The BITC charter offers a strong framework to help us achieve this."
The charter suggests appointing an executive sponsor for race, capturing ethnicity data and publicising progress, committing at board level to a zero tolerance of harassment and bullying, having clear ownership of equality issues from all leaders and managers, and taking action that supports ethnic minority career progression.
As part of its commitment, Thomas says Bartlett Mitchell has developed a four-year strategy which will be led by a 'diversity and inclusion' steering committee - with the aim of increasing awareness across the business.
He added: "The committee will ensure that a culturally diverse team provides food and service experiences reflecting many perspectives and world views.
"It will also ensure that the business will be carrying out a range of activities such as planning annual celebration days. Their remit includes reviewing relevant training, and recognising development needs.
"Alongside this, and as part of Black History Month, we will be hosting themed dining menus, developing a series of D&I based blogs for team members, as well as recognising and sharing different cultural menus via Yapster - the company's internal communications platform."