6th Mar 2015 - 11:06
Image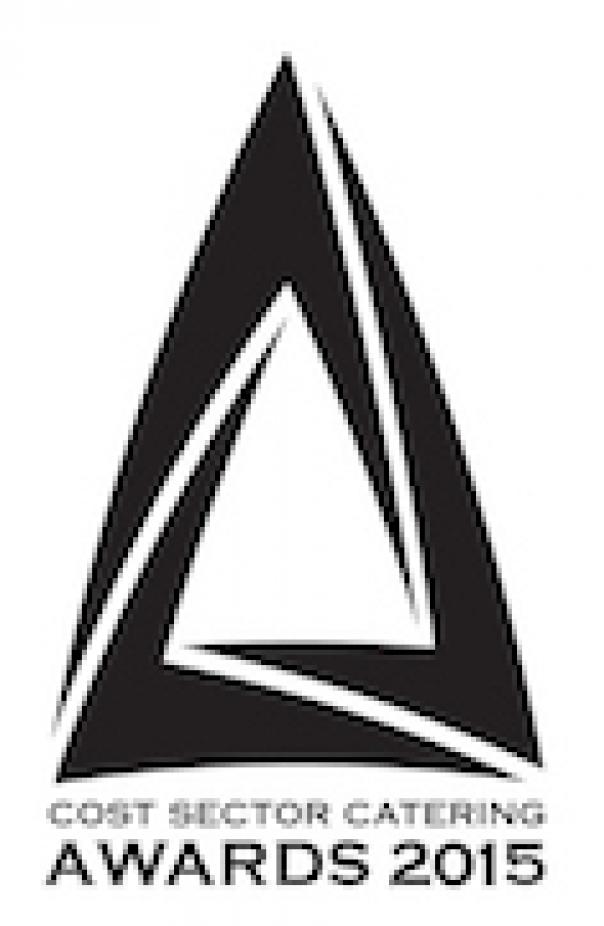 Abstract
Judges have made their decisions and the shortlist for the 2015 Cost Sector Catering Awards has been decided. The winners in each category will be announced at the awards dinner at the Hilton Metropole, Edgware Road, London on April 9th.
Editor of Cost Sector Catering, David Foad, said: "These annual awards provide a valuable opportunity to celebrate the work of the tens of thousands of people working in the UK foodservice sector – particularly those at the sharp end with vital customer-facing roles.
"We gathered together 24 hard-working people who know the catering industry well to form this year's judging panel and they have spent a lot of time assessing nominations.
"We finished that work yesterday and the shortlisting is complete in every category. We had 138 nominations in 2014 and that has jumped to 159 this year – an increase of more than 15% – which goes to show the huge interest there is in rewarding outstanding performance."
The shortlisted nominees in each category are:
Armed Services Award
Leading Chef Britten RN
Corporal Gurung RLC
Sergeant Dominic Owen RAF
Care Catering Award
Paul Ganea, Barchester Healthcare
Jason Jones, Catering Academy
Linda Martin, Anchor Trust
Paul Mason, Nottingham City Council
Paul Robottom, Caterplus
Chef Award
Rob Bean, University of Leicester
Mark Cheetham, Sodexo
Scott Pring, Bridgwater College
Martin Rowe, Quantum Care
Contract Catering Award
Brookwood Partnership
Catering Academy
Elior UK
Olive Catering Services
Principals Catering
Contract Catering Multi-Site Manager Award
Chris Ashmore, OCS
Stuart Cawley, Bartlett Mitchell
Clare Convey, Aramark
Leanne Findlay, Sodexo Prestige
James Nottage, Sodexo
Corporate Responsibility Award
Aramark
University of Manchester
ISS Food & Hospitality Team
Harrison Catering Services
Kate Martin, Brookwood Partnership
Cost Sector Team of the Year
Anchor Catering
Gateshead Council
ISS Food & Hospitality
North Ayrshire
T(n)S Catering Management
Education Award
Andrea Beverley, Gateshead Council
Rachel Dargie, Sodexo
Jenny Hiley, Kirklees Catering Service
OCS Catering Team
Jane Wagstaff, Cardiff Council
Event/Stadia/Arena Award
Steven Beattie, Sunderland AFC
Alex Beaumont, Sodexo Prestige
CGC Event Caterers
Delaware North
Levy Restaurants
Healthcare Award
David Humphreys, Tillery Valley Foods
Andy Jones, ISS Facility Services
Paul Robottom, Caterplus
Philip Shelley, Taunton & Somerset NHS Trust
Andy Williamson, North Ayrshire Council
Innovation Award
James Leeming & Ash Smith, University of Southampton
Kate Martin, Brookwood Partnership
Graham Thornton, Anglia Crown
Marketing Award
Bartlett Mitchell
Big School Bake-Off
Hertfordshire Catering Ltd
Nutrition & Hydration Week
North Ayrshire Council
PS100 Health and Nutrition Award
Bridgwater College
Chartwells (Isle of Wight Nutrition  & Education Team)
Eden Foodservice
HC-One Hospitality Team
Manchester Fayre
Public Sector Award
Jamie Gibbs, Compass
Mark Hill, House of Commons
Chris Moore, The Clink Charity
Owen Siddaway, National Offender Management Service
NEW FOR 2015 - Special Contribution Award
Gate Ventures
Carloline Lecko, NHS England
LACA & Children's Food Trust
YPO
NEW FOR 2015 - Training and Apprenticeship Award
Aramark
Chartwells
ISS Food & Hospitality
Laura Roberts, Sodexo
Matthew Shropshall, Birmingham College of Food
Unit Manager Award
Frankie Angus, Sodexo Prestige
Shane Bailey, Blue Apple Contract Catering
Steven Beattie, Sunderland AFC
Rachel Croston, Sodexo
Paul Toms, Olive Catering Services
University/College Award
Amar Ahluwalia, Bsix
Chartwells
Manchester Metropolitan University
University of Brighton
Clive Williams, University of Leicester
Lifetime Achievement Awards
To recognise the changing face of Cost Sector Catering, we have two Lifetime Achievement Awards - the Public Sector Lifetime Achievement Award and the Contract Catering Lifetime Achievement Award. There are no nominations, so no shortlist, and they will be announced on the night.
The Cost Sector Catering Awards 2015 judges are:
David Foad, editor Cost Sector Catering
Anita Muray, CEO William Murray
Jeni Edwards, Association of Catering Excellence
Richard Watts, Soil Association
Niccola Boyd-Stevenson, FCSI UK & Ireland chair
Andy Jones, HCA chair
Neel Radia, NACC chair
Carrieanne Bishop, LACA chair
Julie Barker, TUCO chair
Chris Sheppardson, EP – Business in Hospitality
Michael Jones, editor Foodservice Consultant magazine
Deborah Harvey, Pabulum
Paul Robottom, Caterplus
Andrew Archer, managing director Dewberry Redpoint
Nick Clarke, Anglia Crown
Glenn Roberts, Gram UK
Paul Polyviou, Theos Food Service
Sarah Gray, Premier Foods
Tony Clifton, Dr Oetker
Gail Walker, InHouse Manager
David Riley, Hobart
Linda Blackburn, Pasta King
Cathy Amos, Brakes
Warren Edmondson, Zenith Hygiene