18th Nov 2021 - 06:00
Image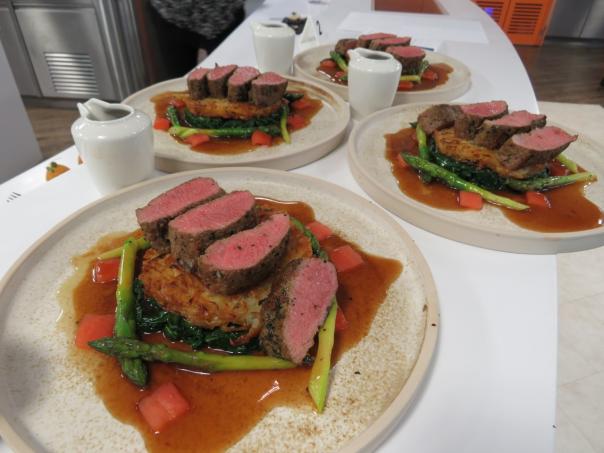 Abstract
Chef Mark Williams from Lostock Lodge Care Home has been crowned winner of the Country Court Chef of the Year 2021 competition.
The final cook-off involved six care home chefs and was held at the Unilever Food Solutions professional development kitchen. Ben Cox from The Grange Care home came third with Simon Bullock, also of Lostock Lodge, in second place.
The finalists had two and a half hours to produce canapes for eight people, four main dishes and four desserts. For his main course Williams cooked a cannon of lamb with potatoes and celeriac rosti, with spinach, asparagus and tomato. For dessert, he made a white chocolate panna cotta with deconstructed rhubarb crumble.
Williams said: "I think it was the dessert that won it. I'm most proud of that dish, so I'm delighted to have won. I tested the recipes out at Lostock Lodge first, the staff tried them and gave feedback, it was good to test the timings before the judging day."
Country Court chefs update their menus regularly according to the season and the chefs are happy to make dishes to order.
Steph Molden, care home manager at Lostock Care Home, added: "This is a well-deserved win for Mark. We have a great team in the kitchen. Both Mark and our chef manager Simon have been with us since the home opened in 2017.
"We always receive fantastic feedback from residents and families and are delighted that Mark and Simon have been recognised with first and second place in the competition."