6th Apr 2021 - 06:00
Image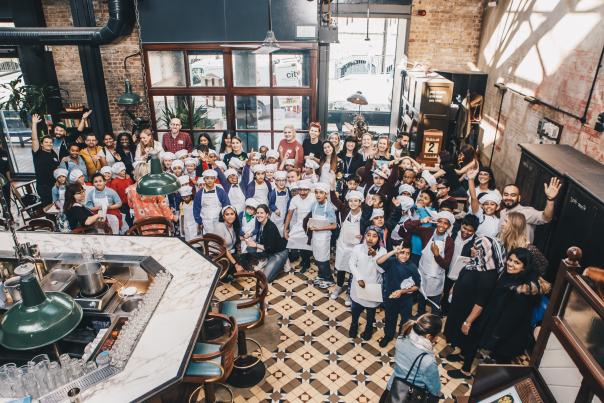 Abstract
Dishoom has announced they have now donated over ten million meals through their 'meal for a meal' charity partnership with Magic Breakfast and Akshaya Patra.
For every breakfast served in Dishoom's cafés the team have donated a meal via Magic Breakfast and for every meal served at lunch and later they've donated a meal through Akshaya Patra.
Both charities provide nutritious free meals to schoolchildren ensuring they arrive in the classroom with 'full bellies and enquiring minds'.
Even before the Covid-19 pandemic, as many as 1.8 million school age children in the UK were at risk of hunger in the morning. For the past 20 years, Magic Breakfast has tried to ensure that no child in its partner schools is too hungry to learn.
Akshaya Patra works with over 19,000 state schools across India, supporting over 1.8 million children. When schools closed due to the pandemic, Akshaya Patra distributed 'Happiness Packs' to families, which contained a mix of food, learning materials and sanitary products.
In 2020 alone Dishoom donated over 1,225,000 meals to their charity partners in the UK and India.