31st Oct 2023 - 07:00
Image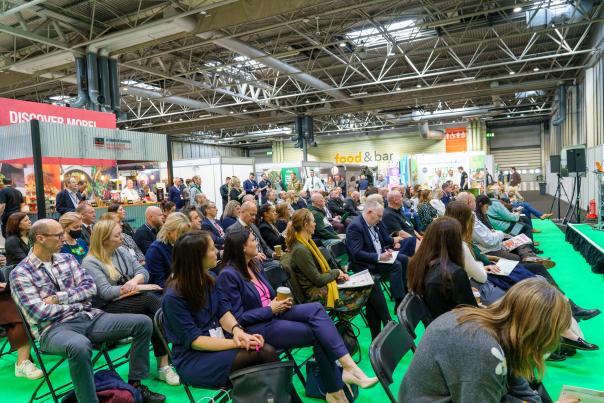 Abstract
The third edition of the Public Sector Catering Expo was launched today (31st October) with chefs, caterers and business leaders from across the industry at the NAEC in Stoneleigh.
The PSC Expo features keynote speakers, live cooking demonstrations, informed industry debates, networking as well as a lively exhibition. The event will also showcase military chefs and caterers during the Exercise Joint Caterer competition. 
The event is being supported by the key industry associations representing the public sector catering industry – LACA, the NACC, the HCA, TUCO, ASSIST FM, and PACE - all of whom will be available over the two days for visitors to talk to so they can find out more about the work they do and the potential benefits of working within the sector.
The Expo will kick-off with a cooking demonstration from the Vegetarian Society who will highlight the importance of public sector caterers offering plant-based options. The second cooking demonstration, which is also taking place at the Public Sector Catering Kitchen area, will involve School Chef of the Year winner Raheem Morgan.
Professor Tim Spector will deliver the keynote speech on the opening day of the PSC Expo. Tim will share his views on health and nutrition and how his work could help public sector caterers manage client diets in the future. 
Public Sector Catering is launching a report that is the first of its kind to provide a comprehensive current state-of-the-market overview and a forecast of how public sector catering will develop over the next three to five years.
Tom Bradshaw from the National Framers Union (NFU) will close the opening day of the PSC Expo by discussing building a resilient and sustainable food system.
The second day of the PSC Expo will feature a keynote address from Gregg Wallace, a cooking demonstration involving the NACC's Care Chef of the Year competition winner Brian Preston and a session on climate-friendly food.
There will also be a 'State of the Industry' panel discussion involving the heads of all the UK's major catering organisations covering schools, hospitals, the care sector, prisons, universities, the military and catering colleges.