16th Aug 2021 - 06:00
Image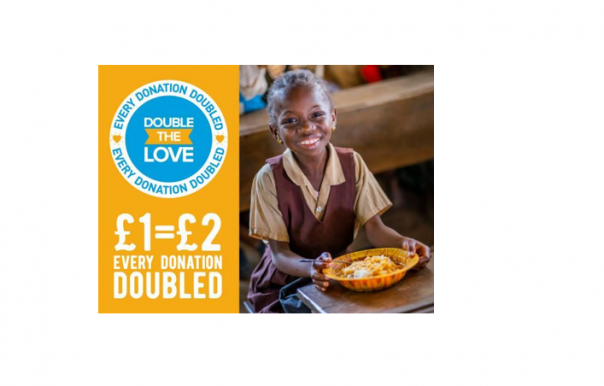 Abstract
Mary's Meals Double The Love campaign has raised £6,493,623, including £2 million of match funding from the UK Government, to help 43,000 hungry children in Liberia to receive 'life-changing' meals every school day in a new project starting this October.
The Double the Love campaign, which ran from 1 November 2020  to 31 January 2021, aimed to help families in Liberia where hunger prevents children from attending school.
A spokesperson for Mary's Meals, said: "Funds raised above the match funding total are already helping us to feed hungry children in the other 18 countries where we work. We're so grateful to all our generous supporters for helping us to Double The Love!"
Half of children in Liberia drop out of school before they finish their primary school education. Eight-year-old Massa, who walks forty minutes to Volkor Public School in Liberia, told Mary's Meals: "Sometimes there is nothing for me to eat at home before I go to school, and I feel so hungry.
"The food I eat at school makes me feel good and happy, and helps me to concentrate in class. It also helps my mother as she finds it hard to find food for us all to eat."