21st Sep 2021 - 09:20
Image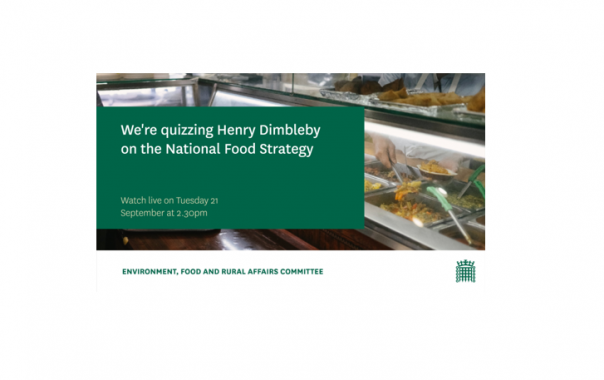 Abstract
The Environment, Food and Rural Affairs (EFRA) Committee will hold a one-off evidence session on the National Food Strategy, the first independent review of England's entire food system for 75 years.
The event, taking place at 2.30pm today (21 September), will involve EFRA quizzing Henry Dimbleby on the 14 recommendations of the National Food Strategy.
MPs will use the session to scrutinise the National Food Strategy and the Government's response to it. EFRA will be asking about his recommendations on free school meals eligibility, guarantees for farming payments to 2029 and reforming how schools and hospitals buy food.
The National Food Strategy made 14 recommendations, including:
Introduce a Sugar and Salt Reformulation Tax
Introduce mandatory reporting for large food companies
Launch a new "Eat and Learn" initiative for schools
Extend eligibility for free school meals
Fund the Holiday Activities and Food programme for the next three years
Expand the Healthy Start scheme
Trial a "Community Eatwell" Programme, supporting those on low incomes to improve their diets
Guarantee the budget for agricultural payments until at least 2029 to help farmers transition to more sustainable land use
Create a Rural Land Use Framework based on the three compartment model
Define minimum standards for trade, and a mechanism for protecting them
Invest £1bn in innovation to create a better food system
Create a National Food System Data programme
Strengthen Government procurement rules to ensure that taxpayer money is spent on healthy and sustainable food
Set clear targets and bring in legislation for long-term change