27th May 2022 - 07:00
Image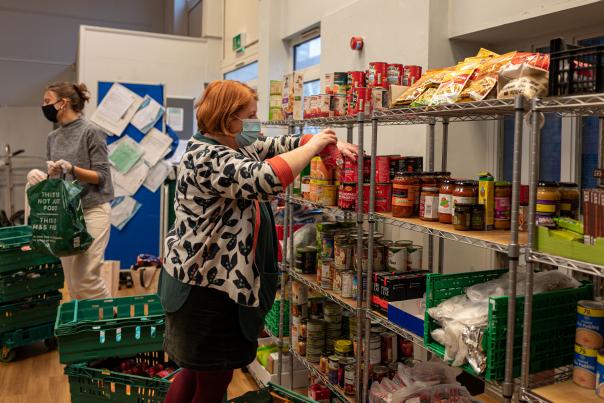 Abstract
The continuing impact the cost of living crisis is having on families across the UK is highlighted by new figures published today by FareShare – the UK's biggest charity fighting hunger and food waste.
Annual statistics show that between April 2021 and March 2022, FareShare redistributed the equivalent of nearly 2.5 million meals every week to people at risk of hunger (four meals every second).
FareShare takes delivery of surplus good-to-eat food, which is unsold or unwanted by the food industry, sorts it in one of its regional warehouses and distributes it through a network of charities. These organisations then turn this nutritious food into meals for vulnerable families and individuals.
According to FareShare research nearly 13.8% of households, including 2.6 million children, are currently struggling to get enough to eat across the UK. Over the last financial year FareShare redistributed just under 54,000 tonnes of food, which is the equivalent of nearly 130 million meals.
Lindsay Boswell, chief executive of FareShare, commented: "FareShare's annual impact statistics highlight the ongoing demand for our redistributed food at a time of economic hardship for so many. We know from our recent survey that the cost of living crisis is having a huge impact on families struggling to cope, and the charities that support them. And demand for our food is higher than ever.
"More than 2 million tonnes of edible food is wasted on farms and in factories every year. That's enough for 1.3 billion meals per year and is scandalous when so many families across the UK are going hungry. But the UK government has removed all funding for food redistribution. So, it's often cheaper for farmers to waste good-to-eat food than get it to onto people's plates.  
"With so many struggling to cope, funding food redistribution, and stopping needless food waste, is a no brainer. It makes social, economic and environmental sense. And it's time for the government to act."
FareShare recently launched a new campaign to highlight the cost of living crisis is having on struggling families across the UK. The #RunningonEmpty campaign uses powerful images and testimonies to highlight the difficult choices people are having to make across the UK.
Chancellor Rishi Sunak announced a £15Bn support package to help families and individuals with the rising cost of living.
Kate Nicholls, chief executive of UKHospitality, said: "[The] announcement of a £15bn package to ease the cost of living crisis is a welcome signal that the Government is targeting inflation. Direct, focused cash payments for lower income households will hopefully shore up some consumer confidence but now we need a commensurate focus to reduce the costs of doing businesses, to reduce further price rises.
"The Government needs to identify and accelerate policies that will cut costs, minimise red tape and accelerate growth. A reiteration of its commitment to cut business taxes to incentivise investment in high streets, people and innovation would also help to settle nerves across many sectors, including hospitality. Then we can collectively take a longer term look at the best raft of measures for inclusion in the Autumn Budget."