22nd May 2020 - 09:00
Image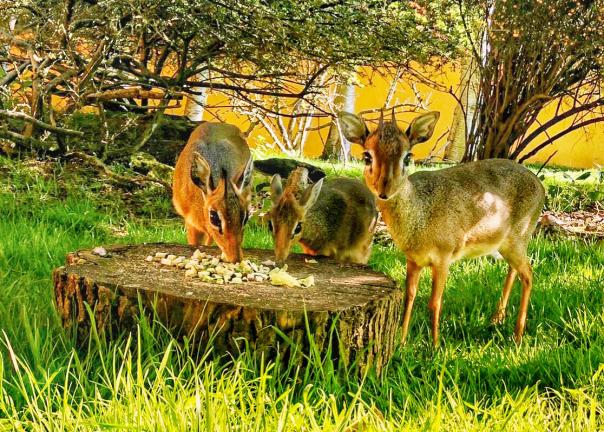 Abstract
Brakes, the UK's largest foodservice provider has teamed up with Derby based Fresh Logistics, a temperature-controlled courier and storage business, to provide much needed food and refrigerated facilities to Twycross Zoo during the COVID-19 crisis which has had to close its doors to the public and, with no gate receipts or commercial income, the resources available for the animals are dwindling.
Fresh Logistics initially contacted Twycross Zoo after seeing social media posts detailing the strains that COVID-19 was causing. Looking to proactively show support, Business Development Director Oliver Saffell offered to speak with their connections in the foodservice industry with a view to asking for food contributions, with Fresh Logistics providing any logistical support required.
There was an immediate response from long-term partner Brakes, who quickly offered to donate fresh fruit, vegetables and salad on an ongoing basis during the COVID-19 outbreak. Brakes has selflessly offered fresh produce, predominantly from its Pauley's site at Corby, for Fresh Logistics to collect and deliver to Twycross Zoo, aid that is much appreciated when it comes to feeding the 150+ different species in its care.
Adam Collett, UK Marketing Director of Brakes commented: "We have been supporting the government's efforts to help maintain food supplies to the population and are really pleased to also now be helping Twycross Zoo by providing much needed fresh fruit and vegetables for its animals."
Twycross received further bad news in the form of a breakdown in its refrigerated storage, to which Fresh Logistics used the Fridge Hire side of its business to provide a temperature controlled 18t lorry. The vehicle is acting as an on-site chilled chamber until the zoo's storage unit is repaired. Fresh Logistics is used to providing on-site temporary refrigerated units to restaurants, food manufacturers, supermarkets and pharmacies in emergencies.
Although the support from both companies is helping ease the current situation the zoo still requires further donations so that it is able to continue the fantastic work that it does once it re-opens. Anybody wishing to make a contribution can do so here: www.twycrosszoo.org/donate/