15th Jan 2020 - 09:53
Image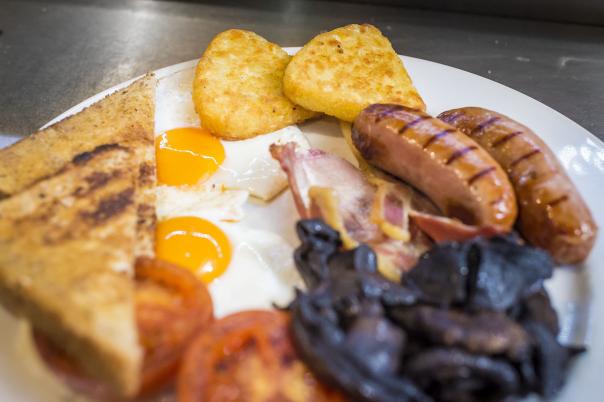 Abstract
Despite a full English breakfast being a mainstay in British society since the Victorian era, a nationwide study has revealed as many as 17% of young Brits (under 30s) have never eaten one.
According to the English Breakfast Society, a typical full English breakfast consists of back bacon. Eggs, British sausage, baked beans, fried tomato, fried mushrooms, black pudding and toasted bread (this may depend on where you live in Britain). 
The tradition of having a full English breakfast peaked in the 1950s when roughly half of the British population ate it for breakfast. 
However, research on 2,000 people found young Brits were avoiding fry-ups because of health concerns. One fifth of those surveyed said they associate a fry-up with heart attacks and obesity. 
When asked to rate how healthy a full English is on a scale of one to ten, with ten being unhealthy and zero being extremely healthy, the average 18 to 30-year-old rated a fry-up as a seven. 
Other aspects that put off young Brits included greasy bacon (24%), lukewarm beans (eight percent) and processed sausages (six percent). 
Ellie Glason, director of Ginger Research who commissioned the study, said: "The results of our nationwide breakfast research suggest the full English could become a thing of the past, due to the health concerns of younger Britons. 
"In fact, according to the results, avocado, scrambled eggs, salmon and oatmeal pancakes are replacing the humble fry-up in the nation's hearts. The study found also that over half of young adults believe Britain is becoming more health conscious and shunning traditional English meals like fried breakfasts, bangers and mash and pie and chips."
Alternatively 71% of young Brits would rather have smoked salmon, scrambled eggs, smashed avocado on toast or oatmeal pancakes for breakfast.