28th Sep 2020 - 10:21
Image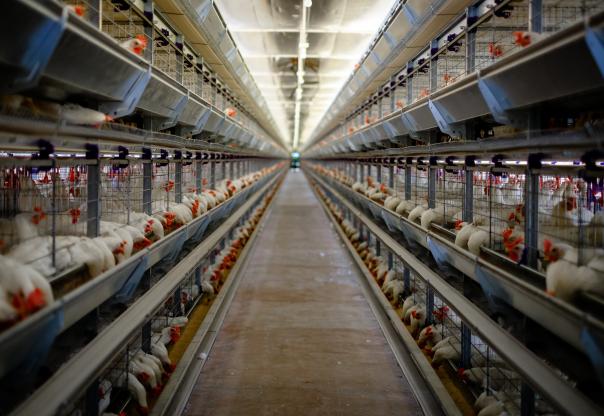 Abstract
Farming groups, public health practitioners, caterers and food and animal welfare experts are among those forming a new panel to scrutinise the UK's approach to food standards.
Concerns have been raised in recent months over a potential weakening of food import standards via trade deals. The 'Future British Standards Coalition' (FBSC), created to represent a full range of public interests, will meet across the next month to consider the best way to maintain and build on current standards.
The panel includes representatives from the Tenant Farmers Association, the PS100, WWF, Pesticide Action Network UK, Compassion in World Farming, Landworkers' Alliance and the RSPCA. Trade academic Dr Emily Lydgate, crossbench peer Baroness Boycott and Conservative peer Lord Randall of Uxbridge will also sit on the panel.
The coalition will be chaired by Kath Dalmeny from food and farming alliance Sustain, and issue a report with recommendations for government in October.
The UK government has so far resisted calls to commit in law to maintaining standards. It has instead created a Trade and Agriculture Commission (TAC) to advise ministers on trade policy, but this body will not report directly to parliament and will only issue one full report before disbanding around Christmas. Its membership and scope do not reflect the breadth of issues at stake.
The formation of the new panel comes just after peers passed an amendment to the Agriculture Bill that would prevent a lowering of food import standards.
Proposed by Lord Grantchester, the amendment passed with a majority of 95 votes. Public opinion remains against a lowering of these standards. A recent NFU-led petition calling for food standards to be written into law secured more than a million signatures.
Kath Dalmeny, chief executive of the Sustain alliance and chair of the FBSC, said: "British people have made it abundantly clear that they expect to keep the high food, environmental and animal welfare standards they currently enjoy and that have been repeatedly promised by Government ministers and the PM.
"The Future British Standards Coalition has the breadth of membership that we would like to see being consulted by government on these vital issues, and which so far have been excluded, with trade negotiations taking place largely in secret.
"Guaranteeing high food standards can help put healthy, fresh and nutritious food on our plates, deliver on our ambitions for restoring nature and addressing climate change and secure decent livelihoods for our farmers.
"We will be putting our case to the government for them to broaden their thinking on food standards and trade."