23rd Aug 2021 - 05:00
Image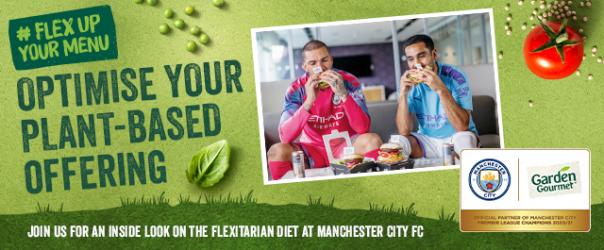 Abstract
Garden Gourmet has partnered with Manchester City Football Club to champion the discovery of plant-based eating by hosting a virtual cook-along on 31 August 2021.
Manchester City executive chef Leon Adnams-Downe along with Nestlé Professional development chef Darren Chapman will host a cook-along session to showcase how consumers and caterers can use the plant-based products.
Flexitarians are a large and growing part of the population with over 30% of British consumers adopting this approach to eating. According to research around 44% of consumers would like restaurants to offer more plant-based alternatives on their menus.
If you are interested in the Garden Gourmet cook-along, register here.
Garden Gourmet were one of the platinum sponsors for Public Sector Catering's Plant-Based Week, which ran from 17-21 May 2021.