17th May 2023 - 11:08
Image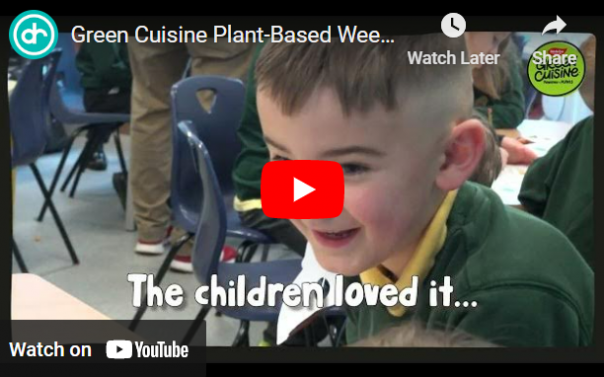 Abstract
Birds Eye's plant-based Green Cuisine range is the subject of three new videos on the Plant-Based Week webpage.
In one you can follow some easy steps to create a Caesar Piadina Wrap using Green Cuisine's Chicken-Free Strips. The Green Cuisine team also share how to make a tasty Buddha Bowl using their Fish-less fillets. 
The third video showcases the work the brand is doing with schools to incorporate meat-free and plant-based options across their weekly menus.
Green Cuisine ran a competition for schools with the prize of a Go Green Lunch Activity Morning, with the brand's chefs going in to the school to work with the children in preparing and serving a plant-based lunch.
To see them click here: https://www.publicsectorcatering.co.uk/plant-based-week-demonstrations-2023
Five Green Cuisine plant-based products were put to the test by a professional chef, find out more here.