15th Mar 2021 - 06:00
Image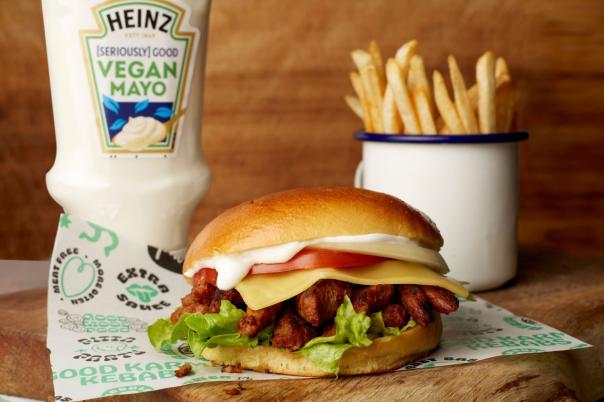 Abstract
To celebrate the launch of Heinz [Seriously] Good Vegan Mayo into foodservice, Heinz has partnered with vegan food specialist What the Pitta! to launch 'The Doner Bap Special'.
The two-month tie-up will see the special sold at What the Pitta! sites, which are open for delivery including Manchester, Brighton and Camden.
Claire Traynor, head of foodservice at Kraft Heinz said: "We know that more and more people are choosing to follow a plant based diet, with veganism and flexitarianism continuing steadily on the rise. This brings a fresh opportunity for operators to satisfy this emerging consumer need with vegan menu options that don't compromise on taste.
"Here at Kraft Heinz, we recognise the importance of offering our customers a plant-based mayo alternative that is versatile, easy to use and most importantly, tastes delicious."
The Doner Bap Special sees Heinz [Seriously] Good Vegan Mayo top fresh salad, vegan cheese and What the Pitta! signature vegan doner.
What the Pitta! co-founder Cem Yildiz, added: "We are really looking forward to this collaboration – Heinz is a well-loved household brand and it's great to see them embracing the plant-based movement but also supporting small businesses.
"Their Vegan Mayo has already been really well received by the vegan community through their launch into retail and we're excited to build on that."