2nd Feb 2021 - 06:00
Image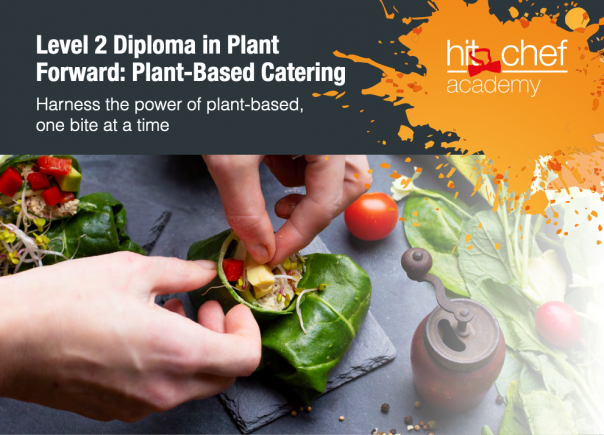 Abstract
To meet the growing consumer demand for plant-based food, HIT Training is starting a new Level 2 Diploma in Plant Forward – Plant-Based Catering.
It has been specially designed to expand a chef's confidence, knowledge and technical skills when producing and developing plant-based menu items.
During the eight-month course chefs will 'learn to change their way of thinking, no longer considering vegetables as a side dish, but instead an ingredient to be showcased, celebrated and elevated to be the focal point of a meal', according to the course brochure.
The first cohort will begin on April 26th, with the first live sessions starting to coincide with Vegetarian Week, which runs from May 10-16.
To launch the new course and highlight the need for chefs to embrace an increasing focus on plant-based cooking, HIT Training, in partnership with Quorn, streamed live cooking demos during a webinar on January 26th.
Hosted by Richard Fox, a plant-based chef, writer and presenter, it featured cookery masterclasses from Chantelle Nicholson, chef patron at Tredwells & All's Well, alongside Rory Mitchell and Mark Belford from HIT, plus a live Q&A
Paul Mannering, principal of the HIT Chef Academy said: "It's a pleasure to work with Quorn to launch our Plant Forward training programme and help to grow talent and support the next generation of chefs.
"Our objective is for chefs to finish the programme with a core set of skills and depth of knowledge across a variety of plant-based ingredients and products.
"In November 2015, we launched the HIT Chef Academy as an additional training opportunity for the chef apprentices we work with across the country.
"Since then, the academy has gone from strength-to-strength and we have taken the innovative learning format to collaborate with businesses and suppliers, such as Quorn, to develop bespoke training programmes which are tailored to the requirements and demands of the hospitality sector."
The course will feature learning delivered across 11 interactive online workshops, two practical full-day on-site workshops, four face-to-face observations and four remote reviews with a dedicated HIT Training consultant across the eight-month learning period.
The qualification is assessed by internally set and marked assessments, including a product portfolio, subject to external quality assurance. Learners must complete all 11 modules and associated assessments to pass this TQUK-endorsed qualification.
For more information visit: https://hittraining.co.uk/hit-chef-academy-1