14th Jul 2021 - 06:00
Image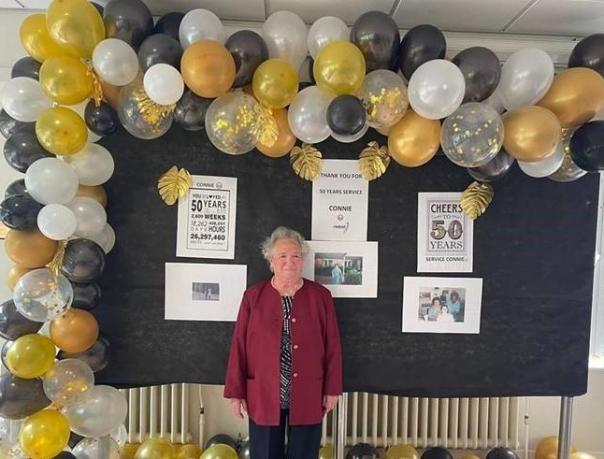 Abstract
St Michael's support services assistant Constanza Mazzeo (Connie) is celebrating after reaching 50 years of service working as part of their team.
Connie is employed by Medirest, the healthcare division of food and support services company Compass Group UK & Ireland, where she works at the Magnolia ward to help the team deliver patient meals.
Over the past 50 years, she has become an integral part of the hospital team, building a network of friends and colleagues within the Trust.
Connie commented: "I remember my first day on the job all those years ago – the matron gave me a bucket, a small amount of soap and a brush and told me to scrub! Now 50 years later, things look and feel very different, but I love working here and it really is my second home."
Connie's achievement was recognised in a socially distanced celebration where she was presented with gifts and flowers.
Annabel Eady, contract director for Medirest, added: "It's clear Connie loves her job and we're very lucky to have her as such a dedicated and treasured part of our team. A big thank you for her amazing contribution here at the hospital over 50 years."