6th Aug 2021 - 07:00
Image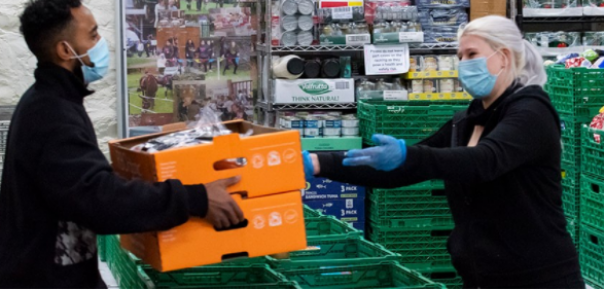 Abstract
With up to three million children at risk of holiday hunger, the John Lewis Partnership has unveiled several initiatives to help families in need this summer.
The John Lewis partnership will be working with FareShare, Waitrose and suppliers to provide 4 million healthy snacks over the summer to more than 3,000 charities and local organisations across the UK.
Lindsay Boswell, chief executive at FareShare, said: "Waitrose is leading by example with the Farm to Family campaign, championing waste reduction in its own supply chain, brokering introductions and encouraging suppliers' to divert food to FareShare.
"This means that food that is surplus to requirement and at risk of being wasted is instead redistributed to charities and community groups across the UK, using an environmental problem to provide a social solution."
The company will also make an annual donation of £200,000 to the Trussell Trust, which will help to enable 136 food banks to support families with emergency food and practical support over the summer.
Marija Rompani, ethics & sustainability director at the John Lewis Partnership, commented: "The summer holidays should be a glorious and carefree time for young children but the sad reality is that many go hungry.
"We know many families are struggling this summer and we want to do our part. We are therefore harnessing our long-standing relationships with our farmers and suppliers to provide nourishing and healthy snacks this summer.
"We can't act in isolation and are thrilled that so many food businesses are joining us in taking an active role this summer to help vulnerable families in need. If we all join together in tackling this issue, then we can help end child poverty for good."
The John Lewis Partnership is encouraging customers to donate to help families online via DONR. A donation of £10 can provide 40 nutritious meals for children at breakfast clubs.