4th Aug 2020 - 10:19
Image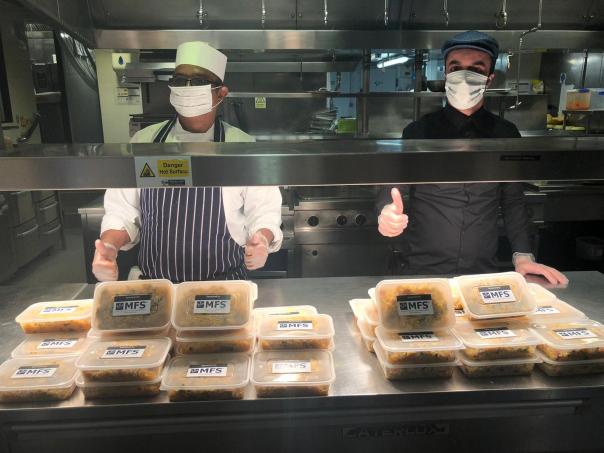 Abstract
Over 5,500 free meals have been donated to the NHS and emergency services as part of a joint initiative by Indian restaurant Benares Mayfair and Market Financial Solutions (MFS).
The freshly cooked complimentary hot meals were donated to NHS staff and emergency workers across London in another example of #PSCPositivity.
The food packages were delivered to Hammersmith, Charing Cross and St Mary's (Paddington) hospitals as well as local NHS medical centres in Mayfair.
Tiba Raja, director of MFS, said: "Thanks to our partnership with Benares, I am extremely proud to announce that we have been able to provide over 5,500 hot meals to our amazing NHS frontline staff completely free of charge. Even at the height of the lockdown, MFS and Benares remained committed to delivering freshly cooked meals on a daily basis.
 
"This initiative is just one example of how businesses have stepped up to support the wider community in the fight against the pandemic. It's been a hugely successful partnership and on behalf of the team at MFS, I would like to thank Benares for all their hard work and dedication. I look forward to seeing how we can work together in the future to support more charitable causes."