10th Jan 2022 - 05:00
Image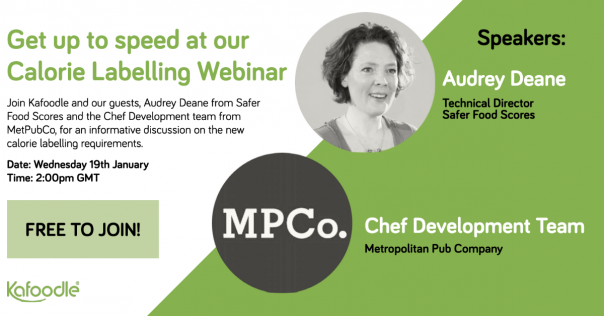 Abstract
Kafoodle are helping caterers to prepare for the new calorie labelling law by hosting a free webinar session on Wednesday 19 January at 2pm.
Audrey Deane from Safer Food Scores and the chef development team from MetPubCo will join Kafoodle for an informative discussion on the new calorie labelling requirements.
Under new regulations from April 2022, organisations in England with more than 250 employees, including contract caterers, local authorities and NHS Trusts, will be required to display calorie information to customers when choosing food items. This includes physical menus, online menus, food delivery platforms and food labels.
The Calorie Labelling (Out of Home Sector) (England) Regulations 2021 are designed to make it easier for consumers to make healthier choices when eating out.
To sign up to the free webinar, visit here.