4th Jun 2021 - 07:00
Image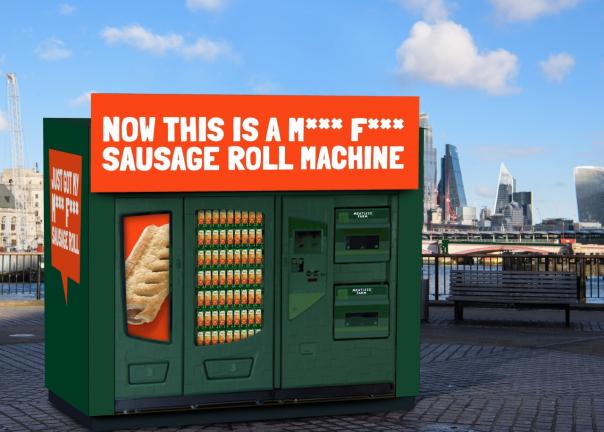 Abstract
Meatless Farm is launching the 'UK's first plant-based sausage roll vending machine' on National Sausage Roll Day (5 June) at London's Southbank.
This one-day activation follows the brand's recent April Fool's joke announcing the launch of sausage roll vending machines nationwide. Operating from 11.30-7pm and standing at seven foot tall the Meatless Farm vending machine will be dispensing free sausage rolls for everyone.
Michael Hunter, chief growth officer at Meatless Farm, said: "Innovation is at the heart of our category but that shouldn't stop at NPD – we need to drive innovation when it comes to marketing. The more we can engage a broader audience the greater the impact we're going to make when it comes to planet and health."
Meatless Farm was founded by Danish entrepreneur Morten Toft Bech in 2016 to help reduce the world's dependency on intensively farmed meat.
Recent research from Meatless Farm found a third of Brits are eating more plant-based foods and intend to do so throughout 2021. According to Kantar data meat alternatives have become the 'fastest growing area' of the chilled savoury pastries sector increasing 123% year-on-year.
Public Sector Catering magazine's week-long celebration Plant-Based Week, which ran from May 17-21, struck such a chord with the industry that plans have been announced to bring it back in 2022.