26th Aug 2021 - 07:00
Image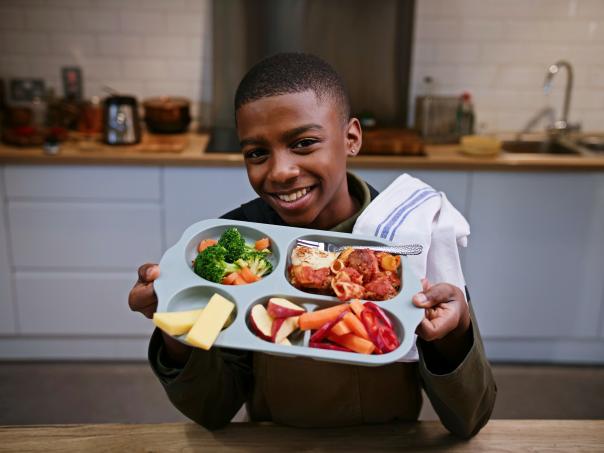 Abstract
Meatless Farm has partnered with 13-year-old chef Omari McQueen to launch its 'For Kids by Kids' campaign that aims to educate and drive uptake of plant-based food in schools.
The first phase of the campaign will be content driven focusing on education and recipe inspiration and the second phase will engage schools directly, including menu co-development.
According to recent research, almost half (42%) of British children are worried about the future and the environment.
Michael Hunter, managing director of Meatless Farm UK and Ireland, commented: "School caterers are playing an increasingly important role in food culture and we are committed to educating children on food from a young age to help them make healthier choices for themselves and the planet.
"With the help of Omari, we want to achieve a heightened level of support for caterers and a recognition of the role that plant-based food can play in offering nutritional, sustainable and cost-effective meals for children."
The 'For Kids by Kids' campaign will feature a videos of McQueen and Meatless Farm culinary chef Ben Davy creating plant-based recipes of school dinner favourites whilst educating people about the importance of sustainable eating.
McQueen has recently landed his own vegan cookery show with the BBC and he is about to release his first vegan cookbook.
He said: "I am extremely passionate about the sustainability of food and teaching my generation more about where their food is sourced and the long-term environmental impact our food choices can have. I am so excited to partner with Meatless Farm and to be able to share my love of cooking with such a forward-thinking brand."
Meatless Farm will also be sponsoring LACA's National School Meals Week in November to further its mission of making menus meatless and introducing more plant-based options in schools.