10th Mar 2021 - 07:00
Image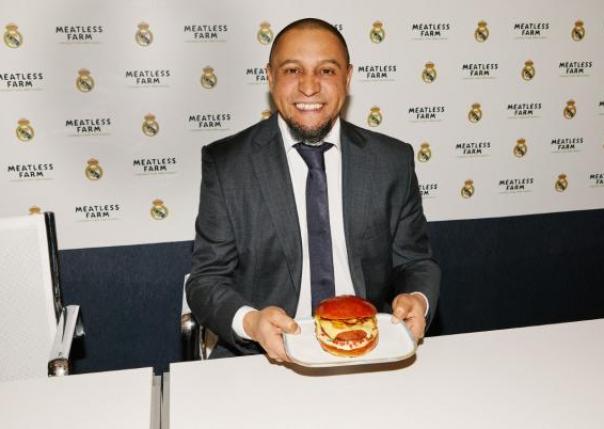 Abstract
Meatless Farm, 'one of Europe's fastest growing plant-based food companies', has joined forces with football giant Real Madrid to encourage sustainable eating around the world.

The club and company plan to work together on raising awareness of the importance of reducing meat consumption to benefit the environment as well as people's health.
Real Madrid's nutritionists will be working with Meatless Farm to show how plant-based food can work within a performance-based diet. The club's players will also be sharing their experience of reducing meat and increasing their consumption of plant-based foods.
Danish entrepreneur Morten Toft Bech founded Meatless Farm in 2016 to help reduce the world's dependency on intensively farmed meat.
He said: "The plant-based sector has grown massively in the last couple of years but we need to move faster if we are to address the urgency of the climate crisis and the role food plays in that.
"Real Madrid is the perfect partner for us in this mission – football is the biggest sport in the world and they are one of the biggest clubs. We are all familiar with Real Madrid's success on the pitch and that comes from dedication and excellence behind the scenes – they excel in nutrition expertise and performance analysis.
"On top of that, they are one of the leading clubs for their sustainability commitments and research shows that their fans have a keen interest in health and environmental concerns, so the club shares our values but importantly so do their fans.
"Real Madrid has got the right values, ambition, expertise, reach and influence to help create a global movement for change so we can't wait to work together on achieving these goals."
According to new analysis on data by Poore and Nemecek (2018) the UK could reduce around 8% of the total emissions if everyone had one less meat meal a week.
Emilio Butragueño, institutional relations director at Real Madrid C.F, added: "Meatless Farm brings together both sustainability and nutrition, two elements that are central to Real Madrid's club and business strategy.
"As a global brand we have an important role to play in engaging communities to make real changes that help create a more sustainable world and improve personal health and performance."
A survey on 2,000 UK adults found that over half of consumers (54%) want to reduce their meat consumption. Meatless Farm is now operating in 24 countries including Germany, Spain and Portugal.