15th Jul 2021 - 10:39
Image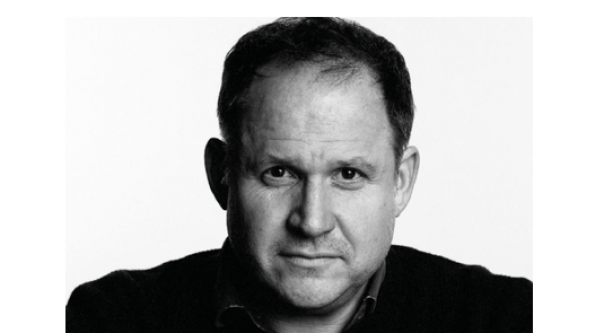 Abstract
Increasing the number of school children who qualify for free school meals is among 14 recommendations set out in the National Food Strategy launched today by Henry Dimbleby.
It joins other ideas, including a salt and sugar reformulation tax to fund more fresh fruit and vegetables for low income families, plans to put food and cooking firmly back on the school curriculum, the prescription of fruit and vegetables by GPs and funding to continue the holiday activities and food programmes run during school holidays.
Dimbleby says: "The UK now has a once-in-a-lifetime opportunity to reshape the food system. The pandemic has created a momentum for change – in Government and in industry, as well as among the public. There is widespread recognition that we need to change our national diet as a matter of urgency.
"The food system we have now has evolved over many years. It won't be easy to reshape it. But time is not on our side.
"The effects of climate change are already becoming apparent around the world. Diet-related disease is putting an intolerable strain on our nation's health and finances – and Covid-19 has only increased the pressure. For our own health, and that of our planet, we must act now.
"Transforming the food system will require change at all levels: structural, cultural, local and individual. But it is work that must be done. If we seize this opportunity, we can improve our health, protect our environment and build a better future for our children and grandchildren."
The recommendations are:
Recommendation 1 Introduce a Sugar and Salt Reformulation Tax.
Use some of the revenue to help get fresh fruit and vegetables to low-income families. The Government should introduce a £3/kg tax on sugar and a £6/kg tax on salt sold for use in processed foods or in restaurants and catering businesses. This would create an incentive for manufacturers to reduce the levels of sugar and salt in their products, by reformulating their recipes or reducing their portion sizes.
Recommendation 2 Introduce mandatory reporting for large food companies.
Recommend that there should be a statutory duty for all food companies with more than 250 employees – including retailers, restaurant and quick service companies, contract caterers, wholesalers, manufacturers and online ordering platforms – to publish an annual report on the following set of metrics:
• Sales of food and drink high in fat, sugar or salt (HFSS) excluding alcohol
• Sales of protein by type (of meat, dairy, fish, plant, or alternative protein) and origin
• Sales of vegetables
• Sales of fruit. • Sales of major nutrients: fibre, saturated fat, sugar and salt
 Food waste
• Total food and drink sales.
Recommendation 3 Launch a new "Eat and Learn" initiative for schools.
Curriculum changes: (a) Sensory Education for early years in which children are introduced to new foods and encouraged to explore them with all five senses; (b) Reinstate the Food A level (c) Review other qualifications to ensure that existing and new qualifications such as T Levels in Science and Catering provide an adequate focus on food and nutrition, and a progression route for students after GCSEs.
Accreditation: The Government should require schools to work with accreditation schemes – such as Food for Life – to improve food and food education in schools.
Inspection: Cookery and Nutrition lessons should be inspected with the same rigour as Maths or English lessons.
Funding: The Government should pay for the ingredients that children use in cooking lessons (as they do for schoolbooks) and should double the current level of funding for the School Fruit and Vegetable Scheme (from £40.4 million to £80.8 million per year), but gives the money directly to schools rather than administering the scheme centrally.
Recruitment: The Government should ensure there are sufficient training places, bursaries and recruitment strategies in place to address the current shortage of food teachers in secondary schools.
Recommendation 4 Extend eligibility for free school meals.
Increase the earnings threshold to £20,000 before benefits would ensure that 82% of children in households with "very low food security" (as defined by the Government) – would be eligible for free school meals, and 70% of those with "low food security".
Recommendation 5 Fund the Holiday Activities and Food programme for the next three years.
Currently, these programmes are funded to run until the end of 2021. We recommend that the Government should extend them for at least the next three years, or until the next Spending Review. The programme should include children in households on qualifying benefits earning less than £20,000.
Recommendation 6 Expand the Healthy Start scheme.
We propose that the Government use some of the proceeds from the Sugar and Salt Reformulation Tax to expand the financial eligibility for Healthy Start vouchers.
Recommendation 7 Trial a "Community Eatwell" Programme, supporting those on low incomes to improve their diets.
Recommend that the Government should trial a "Community Eatwell" Programme, which would give GPs the option to prescribe fruit and vegetables – along with food-related education and social support – to patients suffering the effects of poor diet or food insecurity.
Recommendation 8 Guarantee the budget for agricultural payments until at least 2029 to help farmers transition to more sustainable land use.
Recommendation 9 Create a Rural Land Use Framework based on the three compartment model.
Recommendation 10 Define minimum standards for trade, and a mechanism for protecting them.
Recommendation 11 Invest £1bn in innovation to create a better food system.
The Government will soon launch its £22bn Innovation Strategy, which aims to make the UK the world's most innovative nation by 2035, and to harness innovation to address social and environmental goals. We recommend that one of the first official "missions" for the Innovation Strategy should be to create a better food system. This mission should be backed by a new "challenge fund" worth £500m over five years, with investment distributed by UK Research and Innovation. Crucially, the money should be spent on projects that make the food system better in practise, rather than simply on new ideas
Recommendation 12 Create a National Food System Data programme. Recommend the Government creates a National Food System Data Programme, to collect and share data so that businesses and other organisations involved in the food system can track progress and plan ahead.
Recommendation 13 Strengthen Government procurement rules to ensure that taxpayer money is spent on healthy and sustainable food.
Recommendation 14 Set clear targets and bring in legislation for long-term change.
Access the National Food Strategy Report below: