10th Nov 2023 - 07:00
Image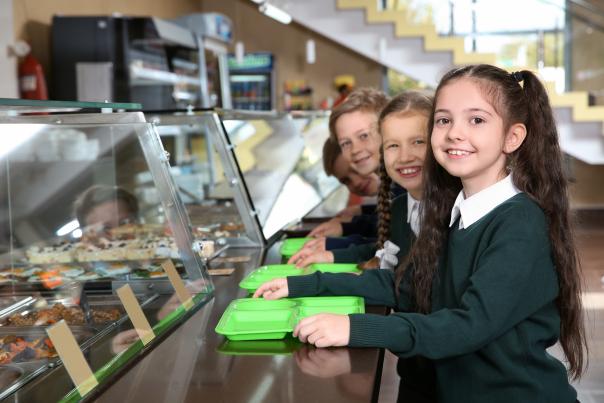 Abstract
Newham Council is celebrating its success this National School Meals Week while also calling on the Government to extend free school meal provision to every primary schoolchild in England, ending the school food postcode lottery.
The council believes that universal free school meals will ensure every child has at least one balanced and nutritious meal a day.
The local authority has seen improvements to pupils' health, performance and attainment since its Eat for Free programme was first introduced in 2011. This offers all children in the borough's primary schools a nourishing, hot meal every day.
Councillor Mariam Dawood, Deputy Cabinet Member for Education, said: "We are proud to offer every primary school pupil in Newham a free school meal. This not only allows them to feel full and happy, it impacts their concentration levels and allows them to get the most out of their education.

"We have written to the Prime Minister on this and we will continue to put pressure on the Government to extend universal free school meal provision to every primary schoolchild in England from 2024-2025. It is vital that the importance of providing healthy and nutritious lunches to pupils is considered – we are feeding and fuelling the next generation."
School meals provider Juniper Ventures prepares and serves more than 23,000 meals daily to almost 60 primary and secondary schools in Newham.
Michael Hales, managing director of Juniper Ventures, added: "This year sees the 30th anniversary of National School Meal Week and I am delighted to have been involved in nearly every one of them! It is a great opportunity for all schools to celebrate all that is amazing about the hot, healthy and nutritious meals they eat each day in school.
"It also offers a chance to highlight nationally the financial and educational benefits experienced by pupils and their families across Newham from the 'Eat for Free' Scheme supported by the Mayor of Newham. The Juniper team is delighted to have hosted Newham's new chief executive Abi Gbago, in one of our school dining halls to mark this week, so she could experience first-hand the amazing food on offer. Local Councillors are also involved in visits."
The local authority is also encouraging its residents to consider catering roles within education settings. Figures show there are approximately 150,000 vacancies in the broader catering sector.