22nd Jun 2020 - 08:37
Image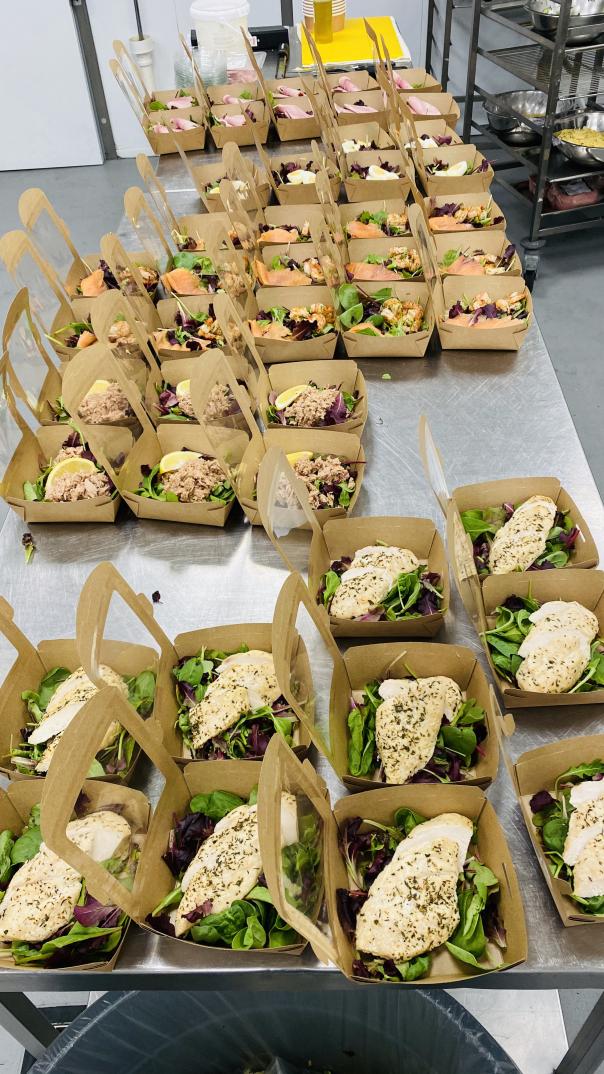 Abstract
Global services company Sodexo last week provided thousands of lunches for everyone at the racecourse working at this year's 'lockdown Royal Ascot'.
Approximately 3,000 packed lunches were produced by Sodexo's 1711 for Ascot team for each of the 45 jockeys, the Trustee, the chief executive, trainers, security, medical staff, officials, cleaners, stables staff, grounds staff, media, car park staff and catering staff.
The food was pre-packed to ensure it is served safely due to the ongoing Covid-19 pandemic.
Items on the menu included coronation chicken wraps, chocolate and cherry tiffin and pickled summer slaw as well as vegetarian and vegan offers.
Ben Dutson, Divisional Executive Chef, Sports & Leisure for Sodexo UK & Ireland said: "The coronavirus pandemic has meant we've had to take a very different approach this year to Royal Ascot, but still one where we provide the highest level to our customers.
"We've made sure to cater for all requirements and while it is a different challenge to usual it is extremely satisfying to know that our refreshments are being enjoyed by such a wide variety of people making Royal Ascot happen."
Sodexo has operated hospitality, catering and retail food services at Royal Ascot since 1998.
In a regular year, more than 350 of Sodexo chefs would hand-craft 240,000 afternoon tea cakes, 120,000 buttermilk scones and more than 250,000 finger sandwiches for the event, served alongside approximately 56,000 bottles of champagne.