18th May 2020 - 11:10
Image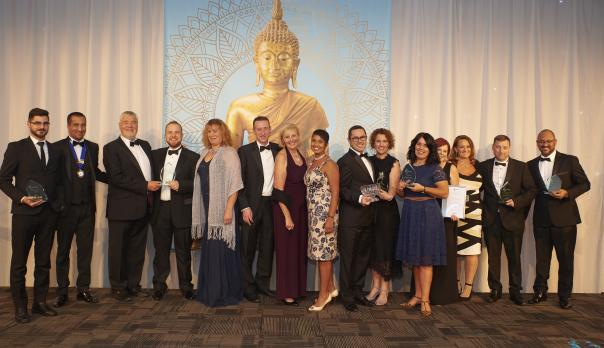 Abstract
The National Association of Care Catering has today (May 18th) launched its NACC Awards 2020, welcoming nominations from across the care catering sector that recognise and celebrate teams and individuals from care homes to community services, such as meals on wheels and lunch clubs.
Sue Cawthray, national chair of the NACC, said: "Recognising excellence, innovation and dedication within care catering has always been very important to the NACC, but in times of adversity and extraordinary challenges, such as we find ourselves in now, it's all the more pertinent."
The deadline for entries is Friday, July 3rd and the judges will be looking for examples of innovation, excellence and dedication that create tangible benefits for residents, clients and colleagues in the following categories:
* Care Establishment of the Year Award, sponsored by Hobart
* Meals on Wheels Award, sponsored by apetito
* Catering Team of the Year Award, sponsored by Brakes
* Catering Manager of the Year Award, sponsored by Unilever Food Solutions
* Our Care Catering Hero Award, sponsored by Premier Foods
Cawthray added: "For a long time, the social care sector – be that in care homes or in the community – has been one of society's unsung heroes.
"The Covid-19 crisis has highlighted the vital role of the sector and the incredible, selfless work of everyone within it, including care caterers.
"Up and down the country, care caterers go above and beyond to ensure those they care for receive the right nutrition and hydration in an appropriate and enjoyable way that generates a positive impact on both physical and mental wellbeing. Never has this been so important for the welfare of residents and peace of mind of their loved ones.
"We very much look forward to coming together with members, colleagues and friends later in the year to celebrate the exceptional achievements within our sector and the teams and individuals that encapsulate the very best of the best.
"We know these are challenging times for our members, but we urge them to enter the NACC Awards 2020 and ensure the hard work and brilliance of their team members do not go unrecognised."
The winners will be honoured later in the year, subject to Government guidance on events, at a gala awards dinner where the recipients of the Pam Rhodes Outstanding Achievement Award, sponsored by Robot-Coupe and the National Chairman's Award will also be revealed, as well as the hotly-contested NACC Region of the Year Award, sponsored by Meiko.
The NACC Awards 2020 nomination brochure with full category details and entry requirements can be downloaded by clicking on the attachment below: