20th Oct 2021 - 06:00
Image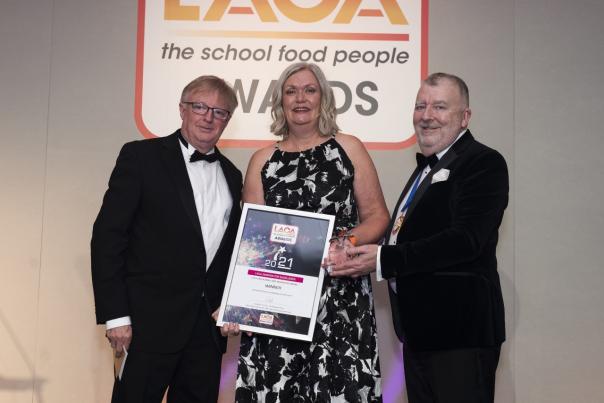 Abstract
Nottingham City Council's catering team won a national accolade for championing environmental issues through school meals.
The local authority won the 'Green Menu & Marketing Award' at the annual LACA Awards for Excellence, which aim to celebrate the success of caterers providing school meals.
Nottingham City Council had to demonstrate:
How menus have been altered to reduce the carbon footprint
The marketing strategy created to 'sell in' the benefits and changes
Educational involvement with partners to further improve their understanding of why such changes are being made
The subsequent impact made
The winning entry highlighted Nottingham's plans to be carbon neutral by 2028. The menus change twice a year and are designed to reflect the diverse nature of Nottingham pupils, are bespoke for each school and have a daily vegetarian option with a weekly non-meat day.
Schools, parents and pupils have been engaged through a series of newsletters and posters. Numerous statements and testimonials were received which showed the impact of these programmes and how they have directly influenced pupils' choices.
Councillor Eunice Campbell-Clark, portfolio holder for schools at Nottingham City Council, commented: "I'm really proud of our school catering team for seeing off plenty of excellent national competition to land such a prestigious industry award.
"We understand that a huge part of our ambitious carbon-neutral plans is around engaging the younger generation so they can take forward these changes into the future. Pupils are not only choosing to eat healthier, but understanding why this is important as part of wider global climate-change action.
"Our pupil suggestion boxes and school council focus groups will provide ongoing feedback and refinement of our menus, so that the gradual move to more vegetarian dishes being chosen by pupils will be achieved."
To discover the rest of the LACA Award winners, visit here.