10th May 2021 - 06:00
Image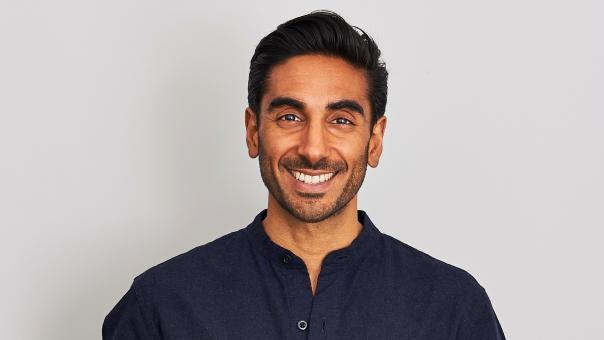 Abstract
The founder of 'The Doctor's Kitchen', Dr Rupy Aujla, a GP, author and TV personality, believes that the growing interest in plant-based foods is beneficial to our health and helps the planet too.
Speaking to Public Sector Catering magazine ahead of Plant-Based Week (May 17-21), he said: "It's not about pushing people to be vegan or vegetarian, but nudging them to make healthier choices. I see food as a medicine for us, but as an environmental medicine as well."
He said there were a multitude of studies into the health benefits of different diets, but admitted that drawing hard and fast conclusions from any particular one could be difficult.
"But looking at the overall trends it is clear to see that the more plants in someone's diet and the less meat then the better the health outcomes and the less lifestyle-related disease such as stroke, cardiovascular disease and cancer as well a plethora of other conditions related to kidney fuinction and blood pressure."
He said the best approach for public sector caterers wanting to encourage their customers to eat more fruit and vegetables was to focus on flavour and quality.
"I think the best way of conceptualising how to get people to eat more plants is to make your dishes absolutely delicious so they don't feel like they are being restricted.
"Make the food visually appealing, delicious and don't hammer home the point that it is plant-based or vegan or vegetarian."
He pointed to studies into the different names given to menu items and how this affected people's perception of them.
"Contrary to what you might expect the healthier-sounding dishes were less appealing than the more luxurious-sounding dishes.
"So if you can get beans, pulses and different-coloured vegetables sounding absolutely delicious and indulgent - even if they are lot healthier because we've roasted them or added them right at the end so they retain a lot of their nutritional value - then people will opt for those more.
"I think putting them at the forefront rather than the meat products, in other words making them centre stage, is definitely the way to go.
At a personal level, he said that anyone wanting to begin including more plant-based foods in their diet should start really small.
"Start with a meal, whether that's meatless Monday or a weekend meal. If you're new to plant-based eating this is the easiest way to encourage yourself, as well as perhaps members of your household, to eat more plants in your diet.
"And enjoy that meal too. Make it luxurious, not something you feel you have to do or a chore. If you try to go vegetarian or massively reduce your meat consumption over a week, the chances are you will miss it and fall back into your old ways because you will feel it is too difficult. So make those changes over time.
"One of the best things I say to people is try to get a version of your favourite meal, whether that's spag bol or a curry, and try to find a really delicious vegan or vegetarian version and really enjoy that as one of your staples for the week."
* Dr Rupy will join Plant-Based Week in a webinar on May 19th at 11am for the keynote interview. This will be followed by a panel debate on the future of plant-based meals in the public sector.
He will be joined on the panel by Simon Billing, executive director of the Eating Better alliance, Andy Jones, chair of the PSC100 Group, Alexia Robinson, chief executive of Love British Food, and by Nick Vadis, culinary director of Compass Group UK.
Topics to cover include:
* Whether it is time UK Government mandated better buying and food standards across the public sector?  If so what should these look like?
* How buying better and local can reduce carbon and benefit the environment.
* How we can all help to kickstart the economy post-covid.
You can sign up for free to join the webinar here.