20th Sep 2023 - 05:00
Image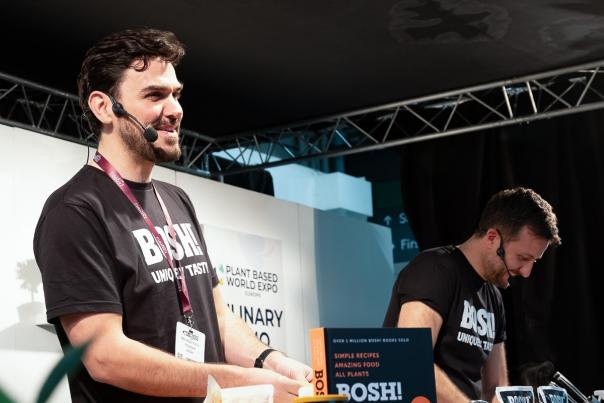 Abstract
Plant Based World Expo Europe has revealed its conference line-up for the Plant Based World Pulse Theatre, taking place at ExCeL London on 15-16th November 2023.
Featuring Veganuary's 10th anniversary global film premiere, leadership addresses and panels focussing on collective challenges affecting the UK's vegan food industry, the theatre will bring together academics, regulatory advisors, thought leaders and industry organisations to plan and implement change.
The line-up announcement comes as hundreds of academics have called for 100% plant-based meals at universities to help fight the climate crisis. Visitors will hear from academics, institutions, innovators, retailers, award-winning activists, entrepreneurs, and investors, as well as some of the best-known journalists and broadcasters in the food and drink industry.
Joanna Randall, plant-based advocacy specialist at Humane Society International UK, will deliver a speech on 'Changing the culture of food on university menus.' Register to attend here.  
Abigail Stevens, marketing director of show organiser JD Events, commented: "Our stage is home to more than just a conversation about where plant-based is going; it provides a platform for collaboration between change makers and has become a driving force behind Plant Based 2.0 – taking the industry to the next level."
A Key Buyer Program and networking events will help to ensure some of the decisions are put into action, connecting retail and foodservice decision makers with innovators creating the next generation of plant-based foods.