1st Mar 2022 - 06:00
Image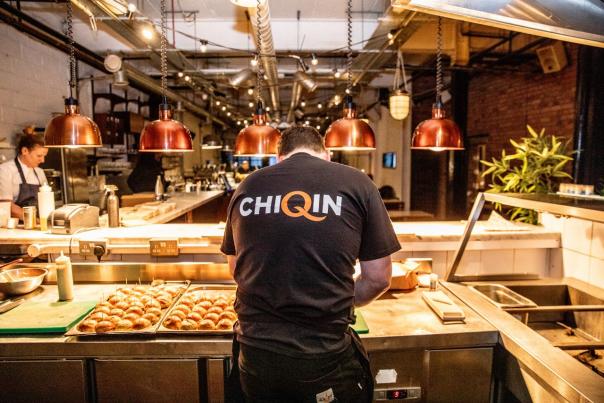 Abstract
Meat free innovator Quorn has commissioned an in-depth report for its hospitality customers in partnership with the Sustainable Restaurant Association (SRA) that looks into how the plant-based movement has gone from niche to mainstream.
The research found that the burger is still the top choice of meat free meal when flexitarians dine out but there is also a growing demand for more chicken dishes such as chicken wings, strips and tenders.
The Quorn survey on 2,000 UK adults who identify as flexitarians found 49% of 18-24-year-olds now follow a meat free or meat reducing diet. As environmental awareness 'skyrocketed' during the pandemic consumers of all ages recognised the impact of their meal choices and started eating less meat.
Phil Thornborrow, foodservice director at Quorn, said: "With aspirational meat reducers making up 55% of the meat free market, we wanted to find out more about their behaviours and motivations when dining out of home, to enable food operators to attract and retain these customers.
"With flexitarianism gathering momentum and leading to widespread innovation in the food industry, meat free dishes on some menus can still be limited. This lack of variety is the top thing that puts flexitarians, and importantly the whole group they are with, off eating at a particular restaurant.
"We recently launched Quorn's new ChiQin concept and products to make it easier for operators to meet the demand for great tasting meat free choices on menus. ChiQin is perfect for our casual dining customers and highlights how Quorn can cater to those flexitarian diners who are self-professed foodies, looking for comforting, exciting, on trend builds on the menu."
Operators interested in reading the full report should email foodservice@quornfoods.com to request a copy for download. Key insights from the report include:
52% eat out at least once a week
40.3% eat meat free/plant-based half of the time when eating out of home
Quality, value for money and variety of meat free options are the top three influencers
43.6% said a restaurant having environmentally sustainable practices/values was important when choosing a place to eat out
Reducing carbon footprint can drive loyalty and footfall. When it comes to sustainable practices 48.1% said they value a restaurant demonstrating that it's reducing its carbon footprint.
Juliane Caillouette-Noble, managing director the SRA, added: "What the findings of this survey confirm, is that restaurants looking to keep pace with diner demand should be reviewing their menu to ensure it features a range of dishes that appeal to a new generation of flexitarians, keen to try new dishes that help them make a positive difference.
"With almost half saying their choice of restaurant was influenced by its sustainability practices, operators would also be well advised to address their actions across all aspects of the business and communicate it to customers."