15th Mar 2023 - 08:45
Image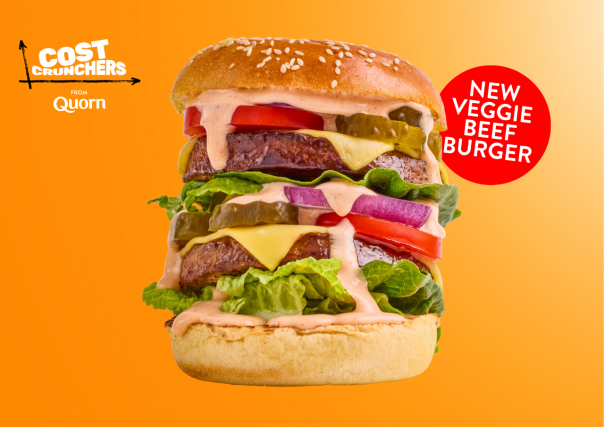 Abstract
Meat-free pioneer Quorn Professionals are launching an 'inflation busting' range of initiatives to help hospitality operators overcome rising costs.
Quorn is launching a competitively priced Quorn Veggie Beef Burger (113g). The launch makes it easier and more cost efficient for operators to add meat-free burgers to their menus, that 'don't compromise on taste or quality'.
Phil Thornborrow, foodservice director at Quorn, said: "Taste is still the key consideration for most when choosing where and what to eat. Diners and chefs shouldn't have to compromise on taste, quality or texture when it comes to meat free menus. The Quorn Veggie Beef Burger delivers a succulent, savoury thick cut burger that looks, feels and tastes just like a beef burger.
"This type of offering is increasingly important in the current climate, when eating out is becoming much more of a luxury than in recent years. We're seeing research that suggests up to a quarter of UK adults are cutting down on meat to help them get through the cost of living crisis, and we hear that some operators are doing the same as a cost saving measure when menu planning."
The Quorn Veggie Beef Burger has a recommended supplier price of less than a £1 per burger. Quorn has decided to freeze their prices while also introducing 50% extra free packs on Quorn Mince and Quorn Vegan Beef Pieces. 
Quorn's 50:50 approach is 'inspiring' operators with tasty, healthy, low carbon dishes that save money and the planet. Quorn's culinary team has created a range of recipes that have been nutritionally analysed, carbon footprinted and are ready to help caterers save money.