15th Oct 2020 - 08:41
Image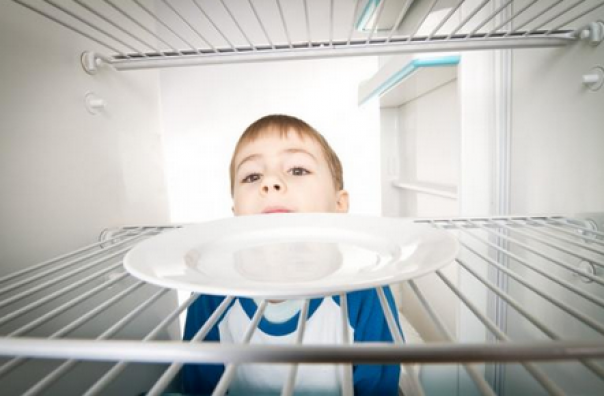 Abstract
Marcus Rashford MBE has launched a petition on the parliamentary petition website asking the Government to support vulnerable children by implementing three recommendations commissioned by the National Food Strategy.
Henry Dimbleby is leading the first National Food Strategy in 75 years to investigate the entire food chain from 'farm to fork'. 
The three recommendations include:
Expansion of free school meals to every child from a household on universal credit, helping to reach an additional 1.5 million 7-16-year-olds.

Expansion of holiday provision (food and activities) to all children on free school meals, reaching an additional 1.1 million children.

Increasing the value of the Healthy Start vouchers to £4.25 per week (from £3.10) and expanding it to all those on universal credit, reaching an additional 290,000 pregnant women and children under the age of four.
The #EndChildFoodPoverty campaign is supported by the Child Food Poverty Task Force that was created by Rashford, over 20 charities and key industry figures. If you are interested in signing the petition, visit here.
Rashford said: "For too long this conversation has been delayed. Child food poverty in the UK is not a result of COVID-19. We must act with urgency to stabilise the households of our vulnerable children.
"In 2020, no child in the UK should be going to bed hungry, nor should they be sat in classrooms concerned about how their younger siblings are going to eat that day, or how they are going to access food come the holidays. The school holidays used to be a highlight of the year for children. Today, it is met with anxiety from those as young as 7-years old.
"Whatever your feeling, opinion, or judgement, food poverty is never the child's fault. Let's protect our young. Let's wrap arms around each other and stand together to say that this is unacceptable, that we are united in protecting our children.
"Today, millions of children are finding themselves in the most vulnerable of environments and are beginning to question what it really means to be British. I'm calling on you all today to help me prove to them that being British is something to be proud of."
Data released by the Food Foundation has revealed 18% of 8-17-year-olds (1.4 million children) reported experiences of food insecurity over the summer holidays. Examples of the food insecurity include eating at a friend's house (3%) and parents skipping meals (5%) because there wasn't enough food at home.
Anna Taylor, executive director of Food Foundation, commented: "School holidays are a financial pressure point which many families just can't afford at the moment. Hunger does not take a holiday. 
"The government needs to put in place a permanent solution to school holiday hunger and implement the recommendations in the National Food Strategy. While children have been spared the virus, they have not been spared its economic impacts and we must act to protect them."
The research also found that 6.3% of children said they were worried about going hungry during the upcoming October half term. Rising numbers of families said they visited a food bank during the summer holidays.
The Food Foundation's recent You Gov survey showed that 31% of parents of children on free school meals across the UK said they received no form of help over the summer holidays.
Emma Thompson, ambassador Children's Right2Food campaign, added: "In the sixth richest economy in the world these figures speak for themselves. There is absolutely no need for any child to go hungry in the UK.
"The fact that they are and in increasing numbers suggests cracks in a broken food system that can and must be repaired as a matter of the utmost urgency. Apart from the moral duty we owe to children, this is a severe public health problem."
The Food Foundation has also launched the Children's Right2Food dashboard, which is a one-stop shop for research on what children are eating across the UK.