12th May 2022 - 07:00
Image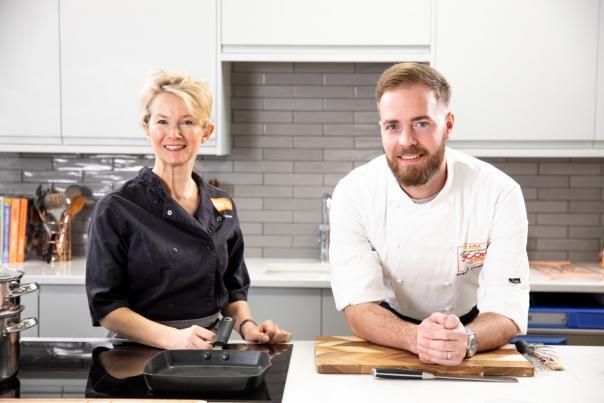 Abstract
Rob Chambers, the current LACA School Chef of the Year winner, will join senior home economist at Quorn Kate Snow to cook and discuss his plant-based winning dishes.
The SCOTY competition aims to show the high quality of school meals and the contribution they make to the health and wellbeing of children. LACA's School Chef of the Year competition has launched with continued sponsorship from Quorn Professionals and new for 2022 supported by Bisto.
Rob's winning dishes:
Main course: aromatic steamed bao bun, sriracha glazed Chinese cabbage, Asian salad with a soy and chilli dressing
Dessert: coconut and lemongrass panna cotta, pineapple compote, charred pineapple with coconut tuile
So far three school chefs have advanced to the SCOTY 2022 final, which will take place at the LACA Main Event on 6-7 July. The three chefs in the final are Tasha Watts (South West), Wendy Lohse (South East) and Jackie Sweeney (East of England).
At the national final, the 2022 national winner will receive a £1,000 cash prize, the 2022 LACA School Chef of the Year trophy and an invitation to a calendar of catering industry events. 
To sign up for the free webinar, visit here.
If you missed the Plant-Based Week webinar panel discussion, you can catch up here.