28th Apr 2022 - 09:24
Image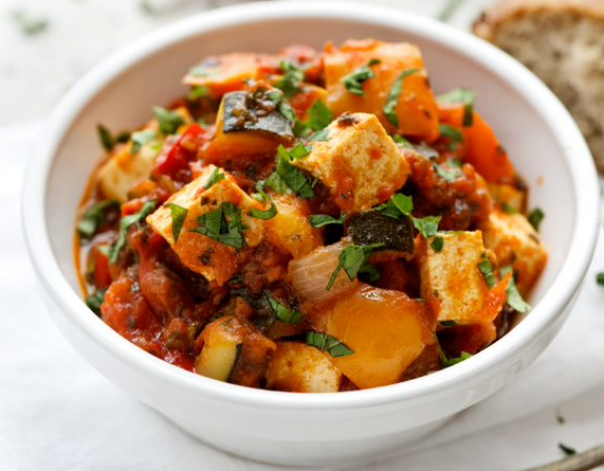 Abstract
ShelfNow, 'Europe's first intelligent B2B online marketplace', has reported a 230% year-on-year increase in sales of plant-based products ahead of Public Sector Catering's Plant-based Week (9-13 May) and National Vegetarian Week (16-22 May).
Following a successful launch in 2021, Plant-Based Week is returning to help address the issue of plant-based meals. Public Sector Catering magazine will once again hold this week-long event for caterers in schools, hospitals, care homes, universities, prisons and the military to encourage them to include and promote more dishes across their menus. It includes help and advice about how to run a plant-based day and aims to inspire and educate caterers across the sector.
National Vegetarian Week aims to educate consumers on the positive impact of vegetarian and vegan diets on the climate and personal health. A recent survey has revealed that 8.8 million Brits plan to go meat-free this year in addition to an existing population of 7.2 million - the new figure marks the highest number of Brits pledging to adopt a meat-free diet in four years. 
Philip Linardos, co-founder and chief executive of ShelfNow, said: "Vegetarian and vegan products have for a while now been highly popular and diverse categories on our marketplace. Too often there has been a perception that vegetarian and vegan diets are somewhat limiting, with there being a lack of variety and imagination when it comes to suitable products that are available for those who have an animal-product-free diet.
"At ShelfNow however, we are proud that we are continuing to increase the variety of plant-based products available on our marketplace to provide our buyers with an exciting range of new and innovative options. This is a particularly important focus for us as recent research has found that the UK continues to be the largest consumer and purchaser of plant-based milk, meat, cheese and ready meals in Europe."
ShelfNow has revealed some of the new and most popular vegetarian and vegan products available on its marketplace, as well as many of the growing trends in the vegetarian and vegan economy:
Unrefined ingredients: A major part of ShelfNow's ethos is the commitment to working with innovative brands, dedicated to making zero waste the norm across the food and beverage industry.
Holistic health: This new trend sees consumers turning to natural alternatives to enhance the health of their minds and body over synthetic supplements.
Vegan desserts: With there being a long history of gelatine used in the making of confectionery and desserts, consumer interest in vegan-friendly desserts is rapidly rising as more and more people are beginning to adopt a vegan diet.