19th Oct 2023 - 06:00
Image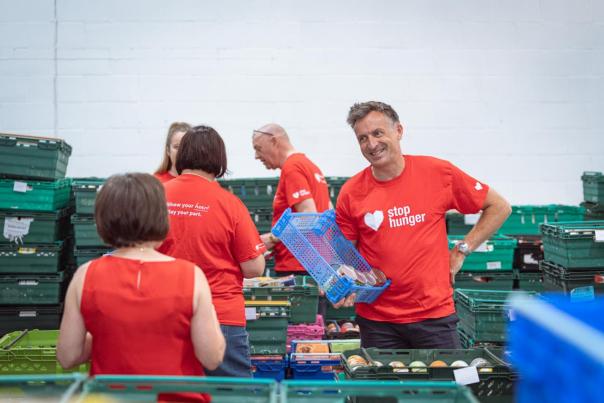 Abstract
To celebrate World Food Day (16th October) the Sodexo Stop Hunger Foundation published its 2023 annual report detailing the positive impact its activities have had for more than 1.8m people across the UK and Ireland.
The Sodexo Stop Hunger Foundation's work goes beyond immediate food aid activities. It is focused on changing lives by addressing the root causes of food insecurity with a focus on women's empowerment.
According to FareShare and the Food Foundation, one in five people in the UK are struggling with food insecurity. The Sodexo Stop Hunger Foundation has responded to the unprecedented levels of food insecurity experienced in the UK and Ireland over the last 12 months.
More than £500,000 has been donated to 26 charities, £20,000 was also raised as an emergency donation following the Turkey/Syria earthquake. 
Gareth John, European director of Sodexo legal affairs and chair of the Sodexo Stop Hunger Foundation, said: "The stories we share in this year's report show how the contributions, whether time or money, from our colleagues, suppliers and clients are changing lives and directly benefitting more than 1.8 million people in this year alone.
"There is so much more to do and, as a purpose-led organisation, we remain committed to mobilising changemakers to respond and focus; to create a better every day for everyone to build a better life for all."
Thanks to the financial support of Sodexo, 100% of the donations made to Stop Hunger go directly to financing activities and sustainable solutions for disadvantaged communities to exit food insecurity.