31st Jan 2022 - 05:00
Image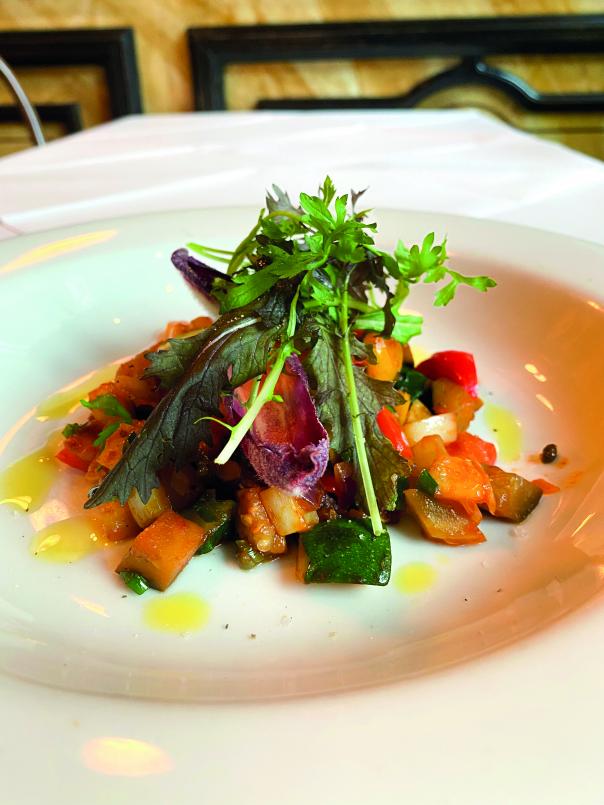 Abstract
Raymond Blanc, Melissa Helmsley and Phil Howard are among the world famous chefs and TV cooks backing the Sustainable Restaurant Association's (SRA) campaign, One Planet Plate to help the public vote with their fork for a better food system.
The high-profile trio also called on their industry colleagues to share their most planet-friendly recipes, feature them on their menus, and encourage customers to order or make these dishes at home by championing them across their social media channels.
Organisers say that One Planet Plate is the 'perfect vehicle' for chefs to make food a force for good in the fight to tackle climate change. With at least a third of all food produce wasted, a third of all stocks overfished and food accounting for a third of all man-made greenhouse gas emissions, the food choices we all make have never been more important.
Raymond Blanc, president of the SRA and chef patron of Belmond Le Manoir aux Quat'Saisons, whose One Planet Plate is a vegetable and chervil soup, said: "I call on every chef in every restaurant to join the One Planet Plate campaign. Look at the recipe and where the food comes from.
"Why are we using those tomatoes? Why are we using that French bean? We only have one planet and so every dish that we serve in our restaurants must be designed to respect and protect it. Your customers want it, and the future of the world depends on it."
One Planet Plate, supported by HSBC, is an international campaign, focused initially in the UK, Hong Kong and Singapore, giving chefs the chance to contribute to a better food future by serving 10m more sustainable meals in 2022 to diners looking to use the power of their appetites wisely.
Thomasina Miers and her Wahaca restaurant group have nominated their Wahacamole, an avocado-free guac made with British grown beans, as their One Planet Plate. Meanwhile former Scottish Chef of the Year Neil Forbes picked his colourful, waste-busting, veg-led ratatouille, served at his Edinburgh restaurant, Cafe St Honoré.
Getting involved couldn't be easier. Any chef can submit a recipe for a dish on their menu that not only tastes good but does good too. A One Planet Plate can be an entirely new creation or an existing customer favourite. The dish must meet at least one of five criteria:
Celebrate Local
Waste no food
Feature more veg
Source seafood sustainably
Have a low carbon footprint
The recipe for this dish will then feature on the dedicated website. This will host a dynamic map of all participating restaurants and a digital collection of all of the recipes, engaging diners in choosing, sharing and replicating their favourite dishes.
Visitors to the site will be invited to visit the restaurant, choose the dish and share on social media. They also have the option to cook it at home.
Juliane Caillouette-Noble, managing director of the SRA, added: "After the success of the One Planet Plate campaign in 2018 in putting sustainable food at the centre of more than 2,000 restaurant menus, now feels like precisely the right time to serve up an even bigger and better second helping.
"For those restaurants that have survived the pandemic, here's a fantastic chance to show an ever-more eco-conscious public what they're doing to contribute to a better food future in the tastiest way possible."
The SRA has decided that to reflect the greater urgency and increasing weight of scientific evidence since the first campaign, One Planet Plate will no longer feature dishes with meat as the primary ingredient.