8th Dec 2021 - 11:04
Image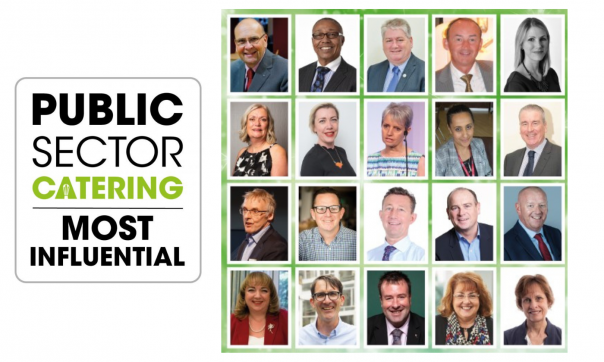 Abstract
Public Sector Catering has once again convened a panel of expert judges to draw up the Top 20 'most influential' people in public sector catering – and you can read about them in the December issue of the magazine online today (December 8th).
David Foad, editor of PSC magazine says of the 2021 intake: "Who are the people who are really shaping and driving the agenda in schools, hospitals, social care, universities, prisons and the military?
"It's a question we've been asking since we convened a independent panel of judges to draw up the first Top 20 'most influential' people in public sector catering in 2008.
"We're still following the same formula and here is this year's list - the order in which they appear is purely random and does not imply any sort of ranking."
PSCMI Top 20 for 2021
Jacquie Blake, chair, LACA
Molly Shaher, chair, PACE
Phil Rees-Jones, chair, TUCO
Jayne Jones, chair, ASSIST FM
Andy Jones, chair, PSC100 Group
Sue Cawthray, chair, NACC
Brian Robb, chair, HCA
Phil Shelley, senior operational & policy manager, NHS Estates and Facilities
Stuart Roberts, deputy president, NFU
Lindsay Graham, poverty & inequality commissioner, Scotland
Andy Kemp, public sector 'champion', Bidfood
David Oliver, head of catering HMPS
Sean Haley, chair Sodexo UK & Ireland
Sharon Hodgson MP
Paul O'Brien, chief executive, APSE
Eleanor Morris, special adviser Hospitality and Food Service, WRAP
Robin Mills, MD Compass UK & Ireland
Simon Billing, chief executive, Eating Better alliance
Dr Susan Jebb, chair, Food Standards Agency
Pete Ritchie, executive director Nourish Scotland
Read more in the December issue of Public Sector Catering magazine.