19th Apr 2021 - 05:00
Image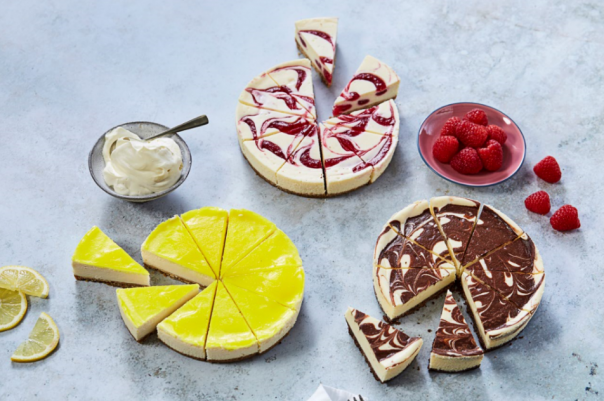 Abstract
Available via the 12 independent wholesalers that make up the Country Range Group, the new dessert selections are ideal for kitchens lacking the time or resources to create their own desserts in-house.
Care caterers can provide a small dessert slice with a hot beverage as a snack for residents during the day. This is also a good opportunity to promote social interaction and increase the intake of fluid and essential calories. 
Emma Holden, marketing controller at Country Range, said: "We're always looking for ways to improve our offering and to help make it easier for caterers to serve quality products that their customers will love.
"We expect them to be a big hit as afternoon tea continues to be an incredibly popular dining occasion, whether that is eating out of home or where customers purchase a delivered box to celebrate an occasion at home.
"Consumers will also be looking for smaller treat occasions such as a delicious sweet treat alongside a coffee, and our new dessert selections are perfect for that market too."
Country Range mixed dessert selection:
Blueberry Crumble Cheesecake – A crunchy crumble base topped with luxurious vanilla cheesecake, swirled with a fruity blueberry compote and finished with a buttery crumb coating.

Chocolate Salted Caramel Torte – A rich chocolate truffle layered with smooth salted caramel sauce and topped with an indulgent chocolate mousse and a crunchy crumb topping.

Lime & Meringue Pie – Sweet pastry filled with a creamy lime custard and topped with flamed meringue.
Country Range Cheesecake Selection:
Lemon Cheesecake – A zesty lemon cheesecake on a crisp biscuit base topped with a lemon glaze.

Raspberry Ripple Cheesecake - Crisp digestive biscuit layered with creamy vanilla cheesecake rippled with a fruity raspberry sauce.

Marbled Chocolate Cheesecake – A creamy vanilla cheesecake on a chocolate biscuit base swirled with a rich chocolate sauce.