6th Oct 2020 - 05:00
Image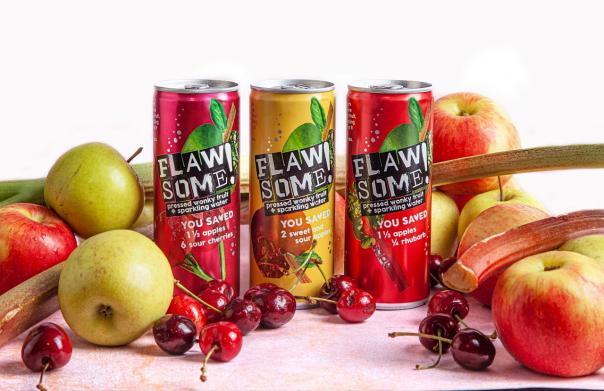 Abstract
Flawsome!, the sustainable brand that transforms wonky and surplus fruit, has joined forces with Mellors Catering Services and Dunsters Farm to deliver the UK's 'first ever school compliant sparkling drink made from pressed juices' to schools across the north of England.
The sustainable brand has a three-year mission to save 6,000 tonnes of wonky and surplus fruit & vegetables from going to waste. Flawsome! will supply 10,000 drinks to children across the north of England (the equivalent of 20,000 apples).
Karina Sudentye, founder of Flawsome!, said: "Alongside many other businesses this year, we were struck by new difficulties as a result of Covid-19. Before, 80% of our sales came from the foodservice industry, so it was important for us to rethink our business strategy quickly and find new opportunities.
"When researching how to deliver these delicious, sustainable drinks to schools we knew we needed to approach like-minded brands that are just as passionate about improving food waste as Flawsome!."
Flawsome! school compliant sparkling juice drink counts as one of your five-a-day. Each flavour can informs the schoolchildren and their parents how much of each fruit or vegetable they have saved from going to waste.
Pink can= 1.5 apples and 6 cherries
Yellow can= 2 sweet and sour apples
Red can= 1.5 apples and ¼ rhubarb
Hannah Barlow, joint managing director of Dunsters Farm, added: "We're delighted to be working with the team at Flawsome! to bring their great range to our customers throughout the North of England.
"Dunsters Farm is passionate about reducing food waste and has been supporting local food waste organisations for a number of years. We're proud to work with responsible manufacturers such as Flawsome! and help support their work in championing the benefits of using fruit that would normally have gone to waste."
For more information, visit: https://flawsomedrinks.com/.