8th Mar 2021 - 05:00
Image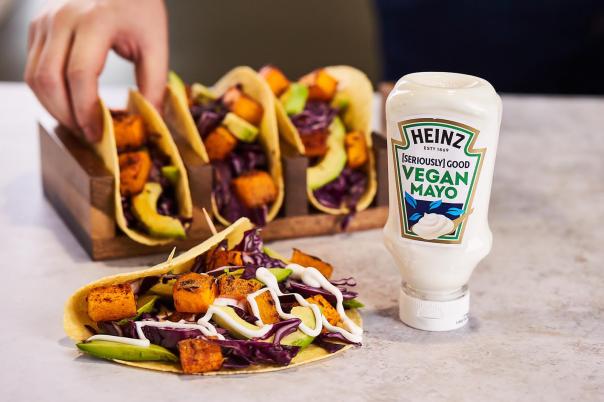 Abstract
Kraft Heinz has launched Heinz (Seriously) Good Vegan Mayo into foodservice, following its success in retail.
Recent research from Mintel shows that 25% of young Brits (aged 21-30) say they now view a vegan diet as more appealing. The research also revealed that a vegan diet is proving more attractive to 12% of all British consumers.
Heinz [Seriously] Good Vegan Mayo is available in 875ml squeezable bottles and 5l pails, with a 12- and a 9-month shelf life, respectively.
Claire Traynor, head of foodservice UK&I at Kraft Heinz, said: "Our taste test research reveals that 71% of chefs would use Heinz [Seriously] Good Vegan Mayo in some way at their restaurants, with most chefs saying they prefer Heinz over competitors as it tastes closer to regular mayo.  
"This makes Heinz [Seriously] Good Vegan Mayo an ideal solution for consumers with varying dietary requirements who choose to eat together. We're delighted to bring a plant based Seriously Good Mayo to foodservice to bridge the gap and help operators provide a tasty vegan alternative from Heinz, a brand consumers know and love."  
To get a free sample (while stocks last), email HeinzFS@clementsretail.com with your name, business, address and telephone number.