19th Oct 2021 - 11:53
Image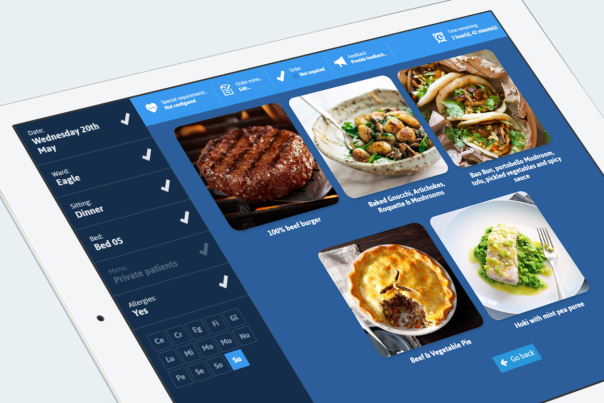 Abstract
Picnic was developed by Pelican Procurement Services in conjunction with several NHS hospitals, to ensure it addresses the needs of a health service site for digital meal ordering.
An independent review of NHS hospital food in England, ordered by the Government, reported in October 2020 with a list of recommendations to improve food safety. 
One of the eight recommendations from the review panel was that hospitals should, by 2022, introduce a digital meal ordering system. As well as collating food choices, such a system could manage allergies and diets, and minimise waste, the panel suggested. 
It is complimentary to all Pelican clients so even a small community hospital with 20 beds, can use it and benefit.
A spokesperson for Pelican Procurement Services, said: "Picnic genuinely solves pain points around the meal ordering process. It not only delivers an easier way to order meals for residents or patients from the bedside, but also provides a system to record and track food and beverage delivery. Widely customisable, it will improve efficiency when used in a wide variety of organisations. 
"Picnic is a tablet-based system that enables anyone to order a meal, drink or snack, via a simple to use menu that provides pictures and descriptions for users. Picnic will record the location of the order by ward, room and bed, and pass orders in real time to catering staff, supporting more efficient meal preparation."
Picnic allows any dietary restrictions to be flagged up, covering allergens, or any products that don't comply with cultural or medical requirements. In addition, users have the opportunity to review and provide feedback to the kitchen about the meals they have enjoyed. 
For the service provider, Picnic interfaces with other elements of the Pi system, enabling costing of menus, and integrating with the organisation's procurement systems. As a result, stock and budgets can be more accurately monitored, and the relevant allergen and nutritional information can be recorded against meal ingredients.
Key features include:
Picnic links to the menu management module, Piranha, so if Trusts already have their recipes setup this avoids duplication of work.
Trusts can setup Picnic using menu cycles and then with a few clicks of a button order the items required for all recipes in that menu cycle. 
Reporting on all ward and patient orders. Not by patient name but by ward – monitor and compare across wards, are staff engaging with patients to recommend more drinks etc – 'Develop an appropriate data-collection method on nutrition and hydration in all hospital settings, to ensure accurate monitoring and comparability.'
Waste reduction – set portion availability by catering results in reduced wastage as they are not having to over cater every item.
Ward orders – all categories can be ordered – stationery, non-food – and reporting.
Book your free demonstration today with our friendly Pi team, so you can simply see the great benefits Picnic offers. Please contact the team on 01252 705214 or hello@pelicanprocurement.co.uk.