3rd Jun 2021 - 05:00
Image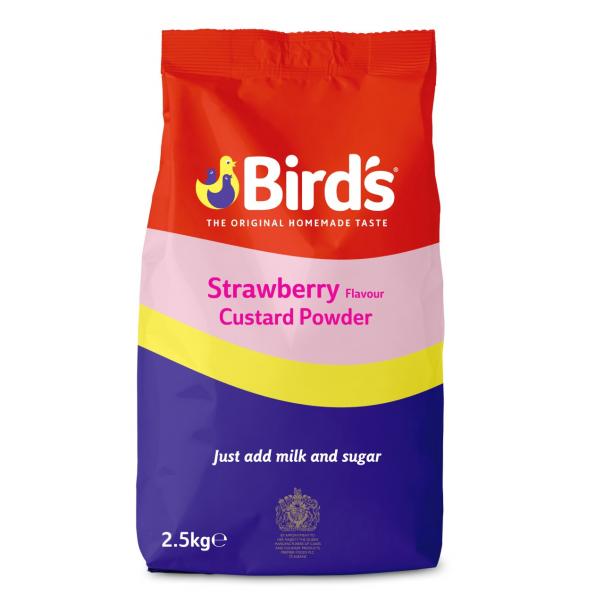 Abstract
Premier Foodservice has expanded its Bird's range with the launch of two new flavoured custard powders strawberry and chocolate.
The launch comes as the popularity of custard powder within the channel continues to rise – worth £3.7m and responsible for 30% of all custard in foodservice.
Bird's strawberry and chocolate custard powders will be the only flavoured products in the market as previously the only flavour available was vanilla. The custard powders are suitable for vegans when made up with a plant-based milk alternative.
Holly Marrero Easson, innovation manager, at Premier Foods, commented: "We believe the latest additions to our Bird's range will help to add inspiration and new custard powder flavour options within the education and healthcare channels.
"For healthcare operators, traditional and nostalgic flavours have emerged as key trends, and strawberry and chocolate are among the most popular flavours chosen. Both products are versatile, suitable for use as either a warm dessert topping or within cold recipes like trifles.
"The new custard powders provide an all-in-one solution – great taste, quick preparation, suitable for vegans when made up with plant-based milk and great value for money, also allowing caterers greater flexibility to reduce sugar content on their menus in line with government guidelines."
Available in a 4 x 2.5kg pack size, both Bird's strawberry and chocolate custard powders are available now.