12th Apr 2020 - 10:56
Image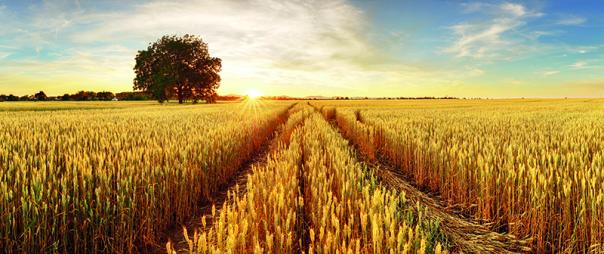 Abstract
Catering groups across the public sector have joined together to launch a campaign to reduce meat consumption. The aim is to improve health and cut the industry's carbon footprint, writes David Foad.

Public sector catering operators are being encouraged to sign-up to a campaign aimed at bringing down the amount of meat on their menus by 20%.
Using the hashtag #20percentlessmeat, it is hoped the initiative will raise awareness of the over-consumption of meat in the UK, and the comparatively high levels of greenhouse gases generated by farming cattle, lambs, pigs and chickens for meat.
The campaign has its own dedicated website (www.20percentlessmeat.co.uk) which caterers can access for news about it, tools and resources to help them and case studies to inspire them to get involved.
Working with animal charity Humane Society International/UK and others it is estimated that the carbon emissions savings, should the 20% target be reached across the sector, would be over 200,000 metric tonnes.
If it is achieved that would cut the estimated 45m kg of meat served within the sector every year by about 9m kg. In animal terms that meat saving equates to 45,000 cows or 16m chickens.
It would have the same environmental effect as removing more than 128,000 cars from the roads for a year.
The idea of curbing meat comes from catering leaders across the sector, from schools, universities, catering colleges, hospitals, care homes. It also has the tacit support of catering chiefs in prisons and the military, whose capacity to act is more limited but who are nevertheless under pressure to sustainably deliver good health for their charges.
Under the umbrella of the PSC100 Group, chaired by former head of the Hospital Caterers Association Andy Jones, public sector caterers have decided to take a lead by formally adopting a meat-reduction pledge and urging their colleagues across the industry to join in.
Andy Jones says: "Such changes embody the idea of 'doing what's right for now and also for future generations' and we have agreed that if we align together we can make a difference that impacts on the nation's health and wellbeing as well as the global environment."
"The carbon emissions savings and the potential benefit to people's health can play apart on tackling climate change and shortening NHS queues.
"But it is important to remember this is not an anti-meat message because meat still plays an important role in our diets.

"But cutting back a bit on the volume we consume may just help support higher welfare British meat by offering a chance to trade up in quality."
Claire Bass, executive director of Humane Society International/UK said: "We are delighted at such a strong commitment to reduce the food industry's impact on the environment, human health and animals.
"We have known for some time now the devastating impact animal agriculture has on the planet, so to see an influential organisation like the PSC100 Group take such a progressive approach to catering is extremely welcome.
"A 20% meat reduction across schools, hospitals, care universities and other UK institutions will also help improve human health, and save thousands of animals every year from suffering on factory farms."
Jones added: "No one is pretending this is the answer to all our problems, but it is a start and, importantly, it has come from the caterers themselves."
In practice, he said, the 20% reduction in meat served would be achieved by a variety of different methods, depending on what is most appropriate in each sector.
These might include implementing a meat-free day each week, reducing the meat content of some dishes and replacing it with other protein alternatives, and better marketing of vegetarian meals to encourage consumers to choose more meat-free options.
* We are indebted to animal welfare group Humane Society International UK and Foodsteps, the food sustainability research group, for their help in generating and handling data on meat consumption and its carbon footprint.
LACA – UK school meals providers
ASSIST FM – Scottish local authority and school meals providers
HCA – Hospital Caterers Association
NACC – National Association of Care Catering
TUCO – The University Caterers Organisation
PACE – Professional Association of Catering in Education
Love British Food – Promoting use of British produce
HSI – Humane Society International/UK
Sustain – Alliance for better food and farming
Eating Better – alliance of health, environment and welfare groups
Foodsteps

What the figures mean
•    45m kilograms of meat served in the public sector each year, which generates
•    1.04m metric tonnes equivalent of greenhouse gases, which is the same as
•    that produced by 640,000 UK passenger cars
•    20% saving is the equivalent of 9m kilograms of meat, which generates
•    208,000 metric tones equivalent of greenhouse gases, which is the same as
•    the annual carbon footprint of 32,000 people or a town the size of Whitstable in Kent