18th May 2020 - 13:45
Image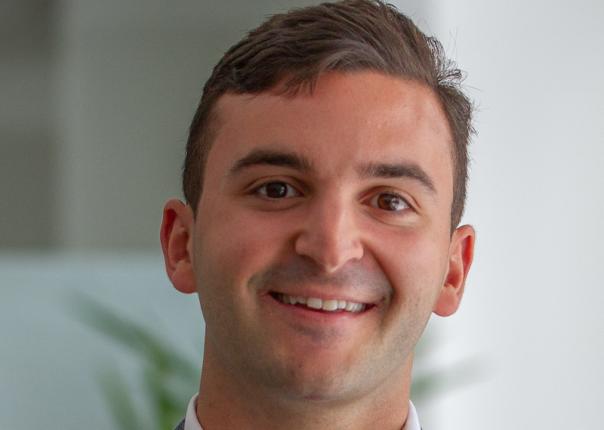 Abstract
The #20percentlessmeat initiative was launched on April 1st, but is by no means alone. Gerard Pozzi of the US-based World Resources Institute explains about his organisation's Cool Food Pledge.
Every day millions of people purchase food from cafeterias and dining centres at universities, hospitals, companies, and other public facilities. What if more dishes on offer were appealing and healthy, while helping fight climate change?
The Cool Food Pledge is a new platform to help facilities offer diners more of what they want while slashing food-related greenhouse gas emissions by 25% by 2030. Dining facilities are a perfect place to start.
Food production accounts for nearly a quarter of all greenhouse gas emissions, and helping people increase the share of plant-based foods in their diet is a critical step in reducing agriculture's pressure on the climate.
There's growing demand, too. In the United States, 39% of Americans say they want to eat more plant-based foods, and in Britain, close to half of those surveyed across the food industry in 2013 said their customers want more sustainable food options.
The Cool Food Pledge helps signatories track the climate impact of the food they serve, develop plans to sell delicious dishes with smaller climate footprints, and promote their achievements as leaders in a growing movement.
•    Pledge: Signatories pledge to 'provide delicious food that is better for the planet' and commit to a collective target of reducing the GHG emissions associated with the food they provide by 25% by 2030 relative to 2015 — a level of ambition in line with keeping global warming below 1.5 deg C. The Cool Food Pledge team advises signatories on how to gather the necessary data and conduct periodic monitoring of the associated metrics.

•     Plan: The Cool Food Pledge team provides guidance to signatories to help them develop a plan for serving more climate-friendly food while meeting other dining-related targets (eg. number of diners, financial performance, nutrition). The Cool Food Pledge also connects signatories with organizations producing innovative products, solutions, and training. Pledge signatories can share and learn from others about what works.

•     Promote: The Cool Food Pledge team provides inspiring messaging that signatories can use to support their existing sustainability campaigns. A high-profile media and social media campaign will promote signatories' progress and achievements. Signatories' collective performance against the GHG target will be published annually, and individual achievements will be celebrated at an annual event.
The Cool Food Pledge is an initiative of World Resources Institute, UN Environment, Carbon Neutral Cities Alliance, Health Care Without Harm, Practice Greenhealth, Climate Focus, EAT, and the UK's Sustainable Restaurant Association. World Resources Institute serves as its secretariat.
It was first announced at the Global Climate Action Summit in September 2018, and Cool Food Pledge signatories to date collectively serve more than 800 million meals annually.
The Cool Food Pledge is also pleased to have Sodexo as a supporter, helping promote the Pledge's activities with the dining facilities it serves. The Pledge aims to have 250 signatories by 2021.
For a list of current signatories, please visit www.CoolFoodPledge.org
---
Our Approach
The Cool Food Pledge operates by measuring the success of any changes to meals served by looking at real change on the ground. The approach involves three essential steps: Count It, Change It, and Scale It.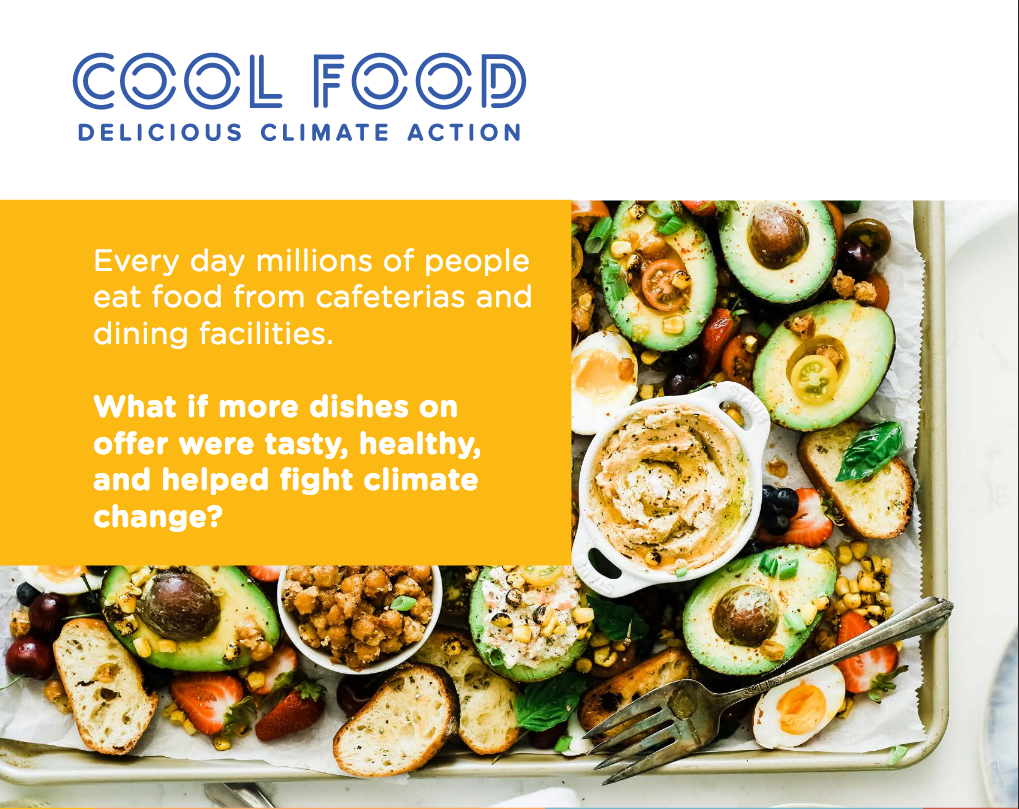 Count It
We start with data. We conduct independent research and draw on the latest technology to develop new insights and recommendations. Our rigorous analysis identifies risks, unveils opportunities, and informs smart strategies. We focus our efforts on influential and emerging economies where the future of sustainability will be determined.
Change It
We use our research to influence government policies, business strategies, and civil society action. We test projects with communities, companies, and government agencies to build a strong evidence base. Then, we work with partners to deliver change on the ground that alleviates poverty and strengthens society. We hold ourselves accountable to ensure our outcomes will be bold and enduring.
Scale It
We don't think small. Once tested, we work with partners to adopt and expand our efforts regionally and globally. We engage with decision-makers to carry out our ideas and elevate our impact. We measure success through government and business actions that improve people's lives and sustain a healthy environment.