3rd Aug 2020 - 11:31
Image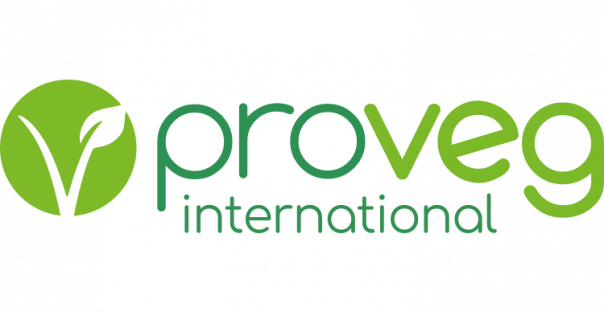 Abstract
ProVeg UK, part of the Eating Better Alliance, has joined the #20percentlessmeat campaign as a supporter and offers the following 'top tips' for public sector caterers.
ProVeg UK executive director Philip Mansbridge says: "Never has the public sector made a commitment of this magnitude - good for the planet and good for people.
"#20percentlessmeat is exactly the kind of dynamic, effective initiative the industry can cooperate on and all that is needed is some small changes.
"By committing to this pledge and making simple and effective adaptations, all public sector caterers will soon find more of their meals are healthier, more planet friendly and equally or more delicious.
"To celebrate the campaign and assist caterers on the first step of their journey ProVeg UK has outlined its top tips for reducing meat reliance in their menus."
Pro-Veg Top Five Tips
* Suitable for all - rethink your idea of plant-based or vegetarian meals as only 'for the vegans or vegetarians'. Simply create delicious sounding, good looking food anyone can enjoy ... that also happens to be vegan or veggie friendly.
* Language is crucial - if you'd call a meat-based dish something like 'Aromatic Sri Lankan Chicken Curry' then don't call a veggie one 'Vegetable Curry'. Use names that accentuate provenance, texture, taste or key ingredients, just like you would with other dishes. Research shows this can increase uptake by a staggering 76%.
* Avoid 'restrictive' language and terms such as 'vegan', 'vegetarian', 'healthy', 'meat-free' etc. Research shows these often have a negative effect and actually stop people from selecting the dish. Instead, just add a small (v) or (ve) at the end of the dish.
* Layout is critical. To increase uptake of plant-based dishes they should be placed amongst the other options. Avoid separate sections of menus, or always having the plant-based dishes in the same place e.g. top line for meat-based and second line for veggie/vegan. Also avoid colouring separate dishes as this reinforces habits and can encourage people to always pick the 'red' dish, or avoid the 'green' dish. According to research separation can reduce uptake of plant-based dishes by over 50%.
* Plant-powered days. In conjunction with the above tips plant powered days once or more a week are by far the easiest way to achieve a 20% reduction in meat consumption. Avoid calling it a 'meat-free day'. Either don't call it anything or call it 'plant-powered day', 'plant-friendly day' and ideally rotate the day each week to normalise the idea of flexitarianism and meat reduction.
ProVeg is an international food awareness organisation that believes many of the world's most urgent problems share a common cause: our food choices. It aims to raise awareness of how we can tackle these problems through diet with a mission to reduce the global consumption of animals by 50% by the year 2040.
Mansbridge says: "We support everyone who is interested in changing their eating habits, by providing practical information about how they can transition to animal-free alternatives.
"We collaborate with governments, public institutions, and the food industry to improve the taste, ease, and accessibility of plant-based food. We appreciate every step that individuals, organisations, and institutions take towards a more plant-based lifestyle and a more sustainable society.
"We also provides free training, advice and menu planning to public sector caterers wishing to reduce their reliance on meat and increase the sustainability of their offerings."
For more information on ProVeg visit: https://proveg.com/uk/home/
To find out more about the #20percentlessmeat campaign visit 20percentlessmeat.co.uk
---