16th Apr 2020 - 10:59
Image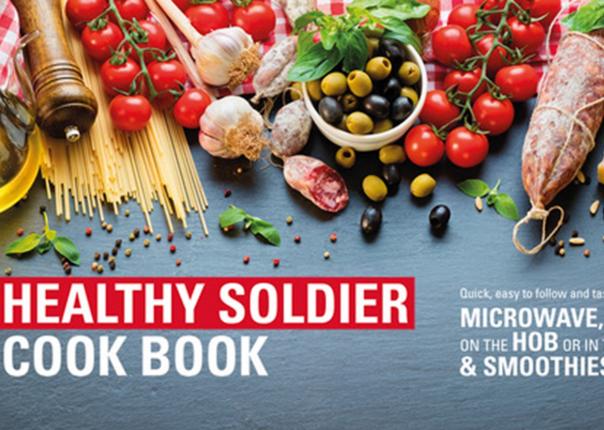 Abstract
The British Army Healthy Soldier Cookbook, which was launched in January, has now been augmented with some videos that demonstrate how the recipes can be made.
The cookbook offers over 40 recipes for breakfast, lunch, dinner and smoothies, and all recipes have been designed so they can be made with basic cooking equipment such as a microwave or a hob and simple utensils like a saucepan, frying plan, knives and chopping board.
The meals heavily feature fruit, vegetables and protein and are balanced with fat, carbohydrate, sugar and salt. Now Michel-star chef Adam Gray, who was involved in creating them has helped launch a series of short video demonstrations.
The videos include chicken korma, bean stew, cod fillet, chow mein, salmon parcel, cous-cous and a breakfast juice smoothie.
SO2 Army Health Promotion and former Royal Army Physical Training Corps Instructor, Major Tracey Doree, said: "Having been in the Army for over 29 years I have often pushed my body to its limits, physically.
"There are times when I have needed to increase my energy intake to fuel the activity demanded of me, now that my role is more office bound and the physical demands have decreased, I have had to think more about the types of food I eat and sensibly adjust my intake to balance the activity that I now do, both in terms of energy requirements and prevention of injury and ill-health.
"Eating a balanced diet is really important to me for my health and well-being and I encourage all soldiers to think about their diet and how it supports their individual activity levels.
"The Healthy Soldier Cookbook provides some excellent ideas for cooking meals that are packed with essential nutrients which I hope you and your families will find useful."
To view the videos visit: https://www.army.mod.uk/people/live-well/healthy-soldier-cookbook/